Chris Farrell discusses British Rowing's new partnership with EXR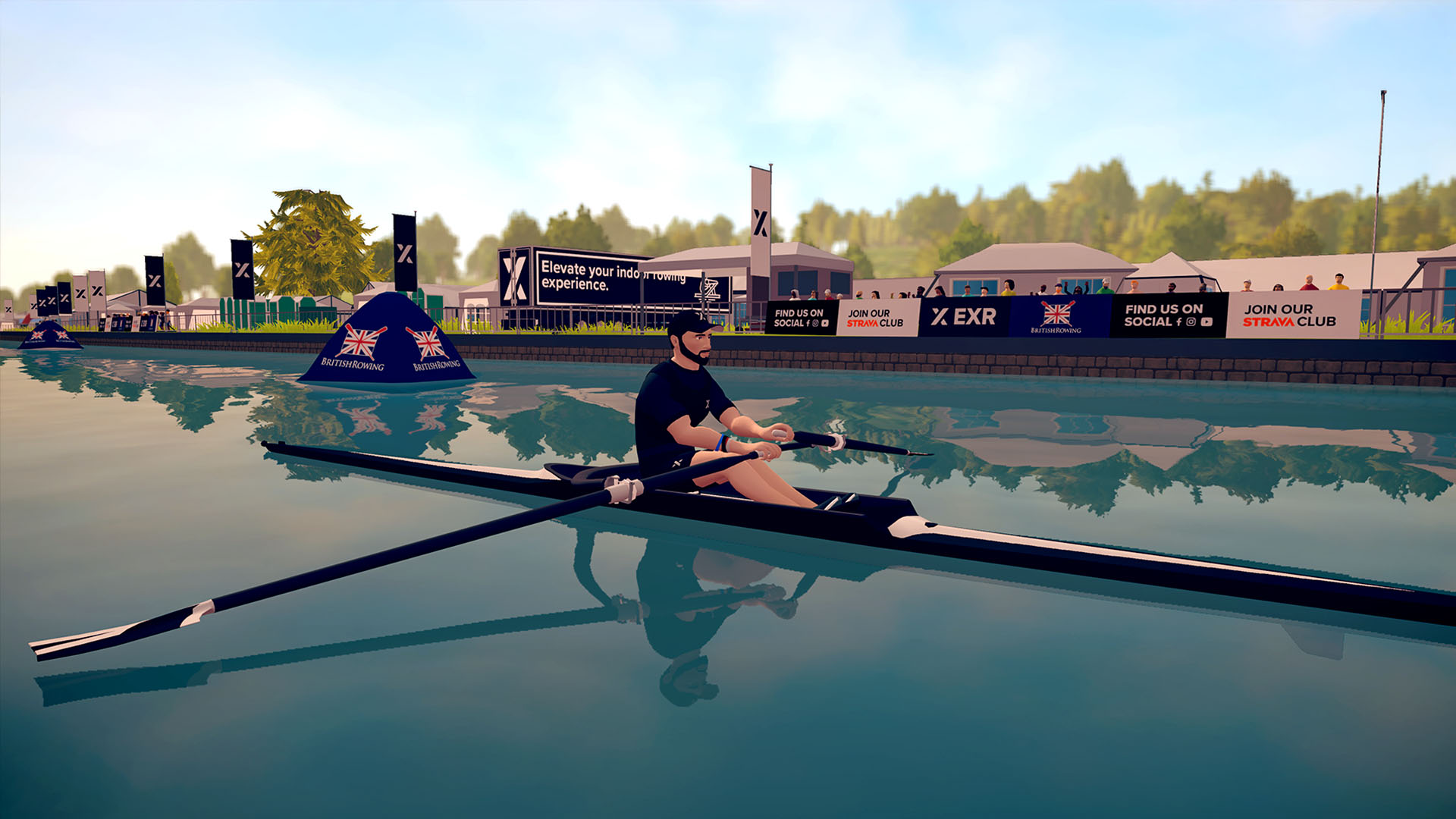 EXR and British Rowing, the national governing body for all forms of rowing in Great Britain, commemorate their new partnership. British Rowing, with its rich history and commitment to excellence, strives to make rowing accessible to people of all ages, backgrounds and abilities, fostering its success from grassroots to the Olympic level. It has achieved remarkable success with its athletes earning 39 Olympic and Paralympic medals since Sydney 2000, solidifying rowing's status as one of Britain's most successful sports.
To tap into the potential that lies in virtually enhanced workouts, British Rowing has partnered up with EXR. Together, they aim to promote and transform indoor rowing as a sport.
In this exclusive interview, British Rowing's Project Manager for Indoor Rowing Chris Farrell talks about his work, the impact of virtual workouts on the indoor rowing world and how British Rowing and EXR members benefit from the new partnership.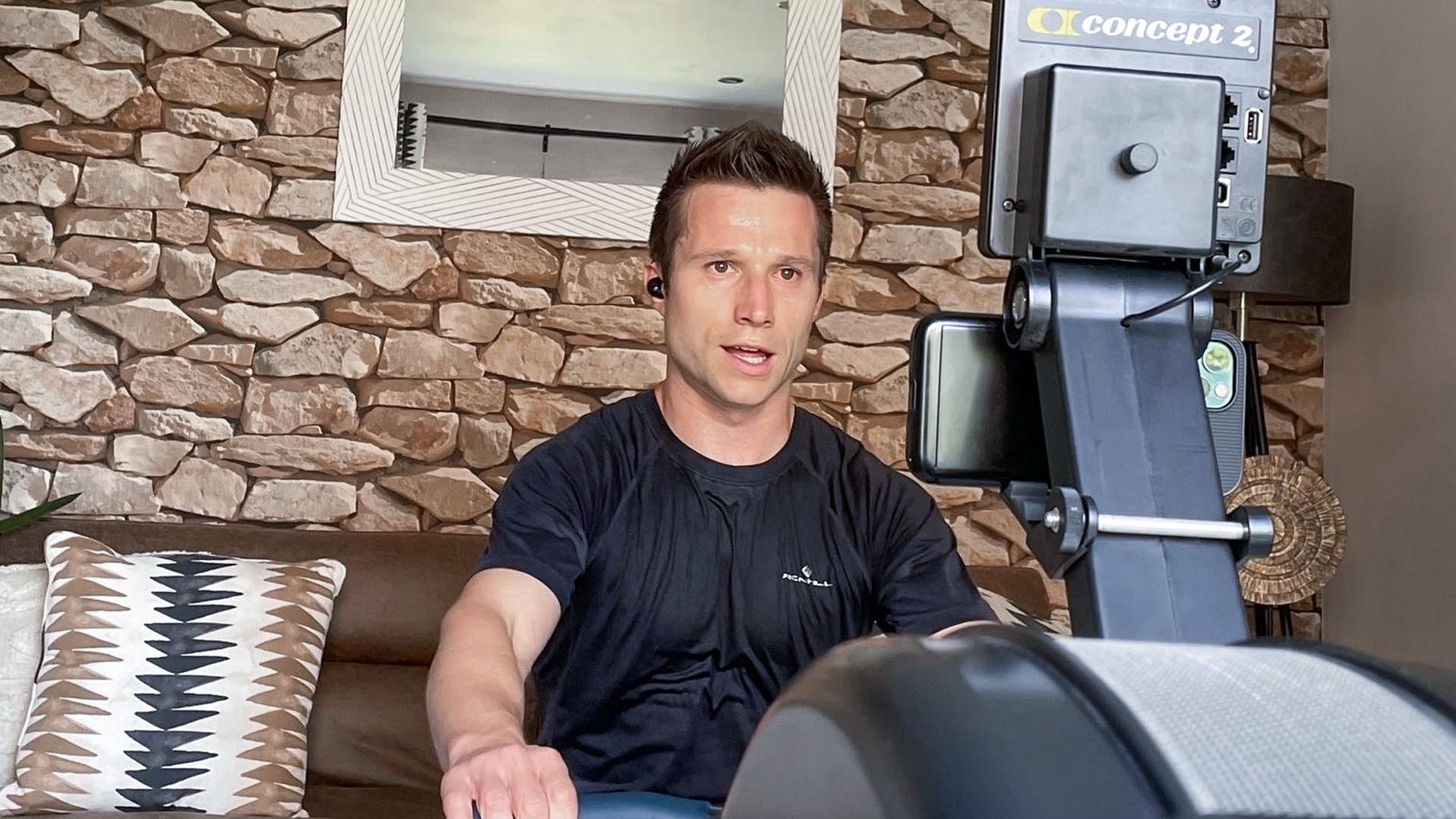 ---
Q: Chris, the title Project Manager for Indoor Rowing sounds impressive. What is your work like?
A: As a project manager for British Rowing, my goal is to grow the number of people taking part in indoor rowing. I believe that rowing is a fantastic form of exercise for all ages and abilities and that can be done all over the world. I love that I am constantly busy developing new projects with partners. On a daily basis, I try to get more people to enjoy and engage with one of the most effective, but also most underutilized pieces of kit available in today's fitness market.
Q: As a rowing aficionado and head of British Rowing's indoor rowing team, how do you feel about indoor rowing compared to on-water rowing?
A: I am both an on-water and indoor rower. So I love both. I do however enjoy that indoor rowing is an easy way to get into the sport for the first time, as well as a great tool to help people keep fit. It offers a low-impact cardio workout that uses 85% of your muscles. Both indoor and on-water rowing are brilliant ways to socialize with others through online and in-person communities. They are both also excellent forms of exercise to improve your mental health — whether you row on real water or online in virtual worlds.
Q: Rowing in virtual worlds is something people are curious to explore. What do you personally like about the way EXR enhances indoor rowing workouts?
A: EXR has taken indoor rowing to the next level by creating real-life 3D locations for you to train in whilst using the machine. I love that you can sit on a machine and mesmerize yourself into the visually striking worlds including authentic sound effects. You feel like you're rowing on the water.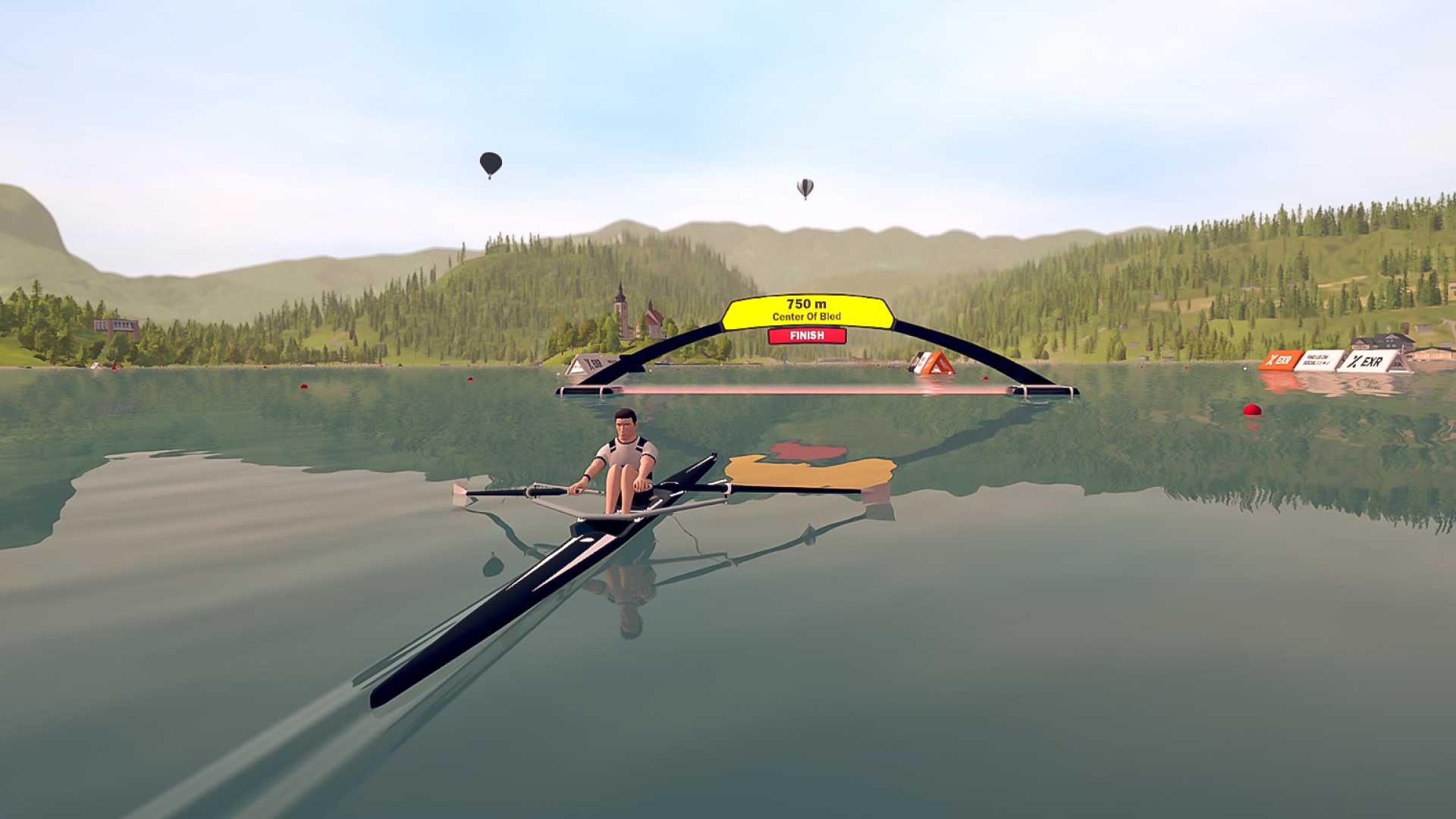 With every stroke on the rowing machine, EXR is making indoor rowing workouts more fun as you propel your avatar forward. The app also adds variation to your training with multiple courses, training plans, group rowing events, challenges and more. The fact that you don't need to own one specific rowing machine model or brand, can set your own fitness goals and just enjoy training online makes EXR an ideal partner for British Rowing as we share this vision of accessible indoor rowing for everyone anywhere.
Q: You just mentioned that British Rowing and EXR have common goals that inspired the partnership. How will both organizations profit from this partnership?
A:British Rowing is world-leading in its indoor rowing development for participation growth and engagement with proven insight, in-depth knowledge and well-known ambassadors. For example, our long list of representatives includes legends like Helen Glover, Charlotte Dixon, Cam Buchan and Ben Pritchard. The EXR team will work closely with the British Rowing indoor rowing team to drive awareness of their app and attend events together. It would be great to see lots of British Rowing members celebrate EXR for the innovative training tool it is. We're happy to share everything we know about the sport and its athletes to create great experiences for members of both our communities.
Q: What's the most exciting aspect of this partnership for you?
A: EXR supports British Rowing in its efforts to attract more people to indoor rowing and stay on the machine for longer. Sometimes the mental struggle can be harder than the physical exhaustion, so I'm excited for our members to push their limits thanks to EXR. The app will also help British Rowing to connect with more people worldwide and I'm thrilled about future opportunities like the competition mode that is coming soon. Together, we'll make indoor rowing more fun, effective and inclusive for everyone moving into the future.
Together, we'll make indoor rowing more fun, effective and inclusive for everyone moving into the future.
Q: It's always great to see communities come together and embrace a sport. Which particular advantages do British Rowing members get from this partnership with EXR?
A: British Rowing members will stay up-to-date on all benefits of the partnership via our partners page, Inside Indoor platform, e-newsletters and our social media. They'll later also get exclusive EXR subscription discounts to access the app. I can only recommend giving EXR a try and explore the new EXR map featuring the Henley on Thames River, or rowing hotspots like Boston's Charles River and Slovenia's Lake Bled.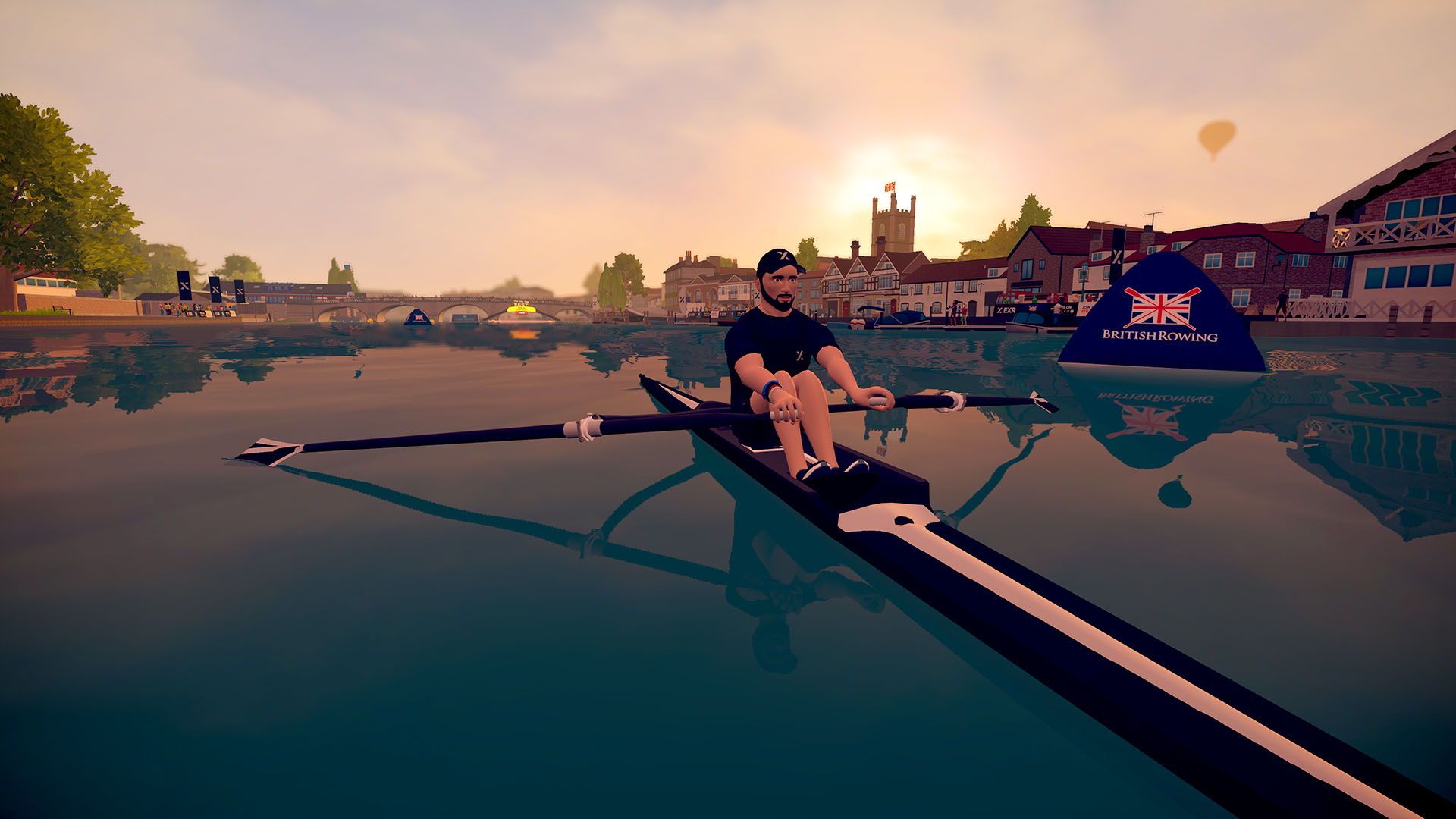 British Rowing members can experience virtual indoor rowing at events and through specially funded Sport England programs in England. Other benefits include special online group rowing activities, British Rowing in-app features, the EXR booth at British Rowing Championships, as well as exciting future online race opportunities.
Q: And how will EXR members profit from the partnership?
A: EXR members will soon have the chance to engage with the new British Rowing/Inside Indoor platform using member discounts. Moreover, they'll have the opportunity to be part of special group rows and participate in future online challenges and events linked to the British Rowing Championships. At a later point, they'll also get access to exclusive British Rowing attire in the app.
Q: To sum up, there are lots of new opportunities and exciting things to come. What's the very next event on the planning?
A: Our schedule is packed. To visit the EXR booth as soon as possible, check out the exhibitor stand at the British Rowing Masters Championships events taking place this June. I'm looking forward to seeing both our communities engage and enjoy indoor rowing together!
For more information, check out British Rowing's indoor rowing website.