Features that fuel your rowing ambition
Experience virtual indoor rowing by training with your own avatar. Feel good about every workout as you level up and unlock achievements. Sync your data with apps like Strava and share your successes with your friends.
Start free trial
It starts with exploring 3D worlds
EXR brings the outdoors inside: Hear the oars splash into the water and enjoy ducks passing by. Row at your own pace and explore environments that are based on real locations to spot your favorite landmarks.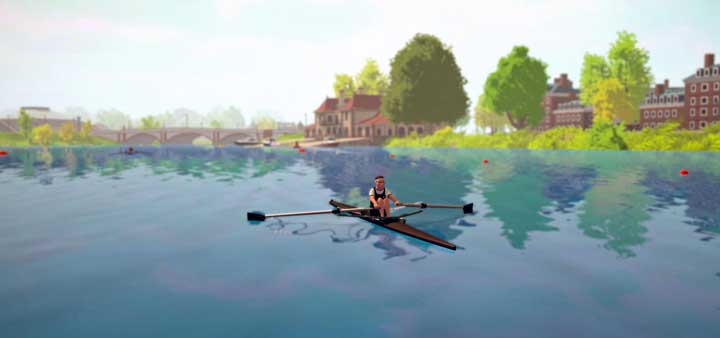 Motivation booster
Beat challenges, earn XP and collect X-Coins to equip your avatar with new gear. Stay motivated and celebrate your success as you unlock achievements and share your successes with your friends.
Unlockable gear and boat skins
Daily and weekly challenges
Achievements and badges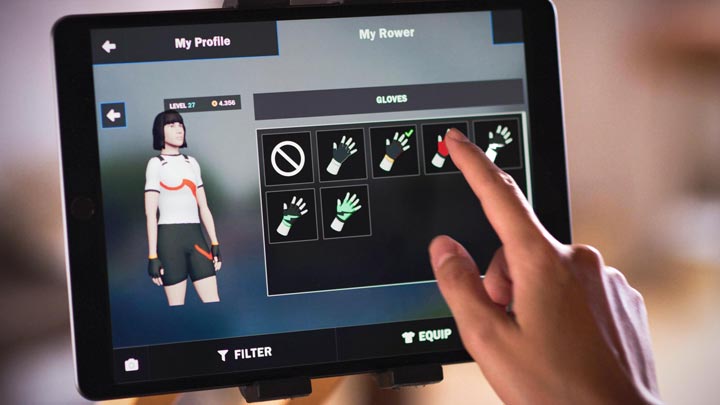 All you need to train
EXR is compatible with rowing machines from Concept2, RP3, Waterrower, Xebex and more.
EXR is available for iOS, Android, Windows and macOS.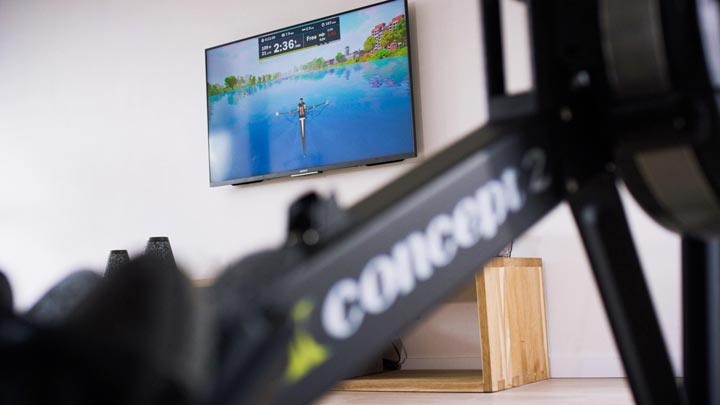 Personalized workouts
Push your boundaries by crushing your personal workout goals. Choose from various pre-made workouts or create your own to perfect your routine.
Custom goals
Pre-made workouts
Training editor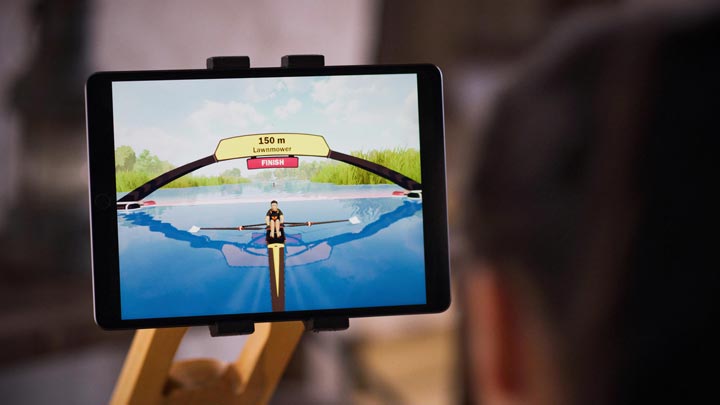 Data at your fingertips
Improve your performance with real-time feedback. Detailed performance statistics sync with third-party apps such as Strava, TrainingPeaks and the Concept2 logbook.
Real-time instructions and feedback
Detailed reports
Third-party app integration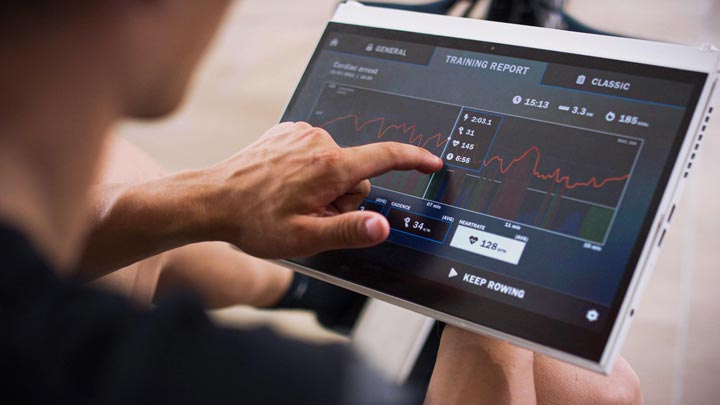 Make the most of your workouts with EXR
Virtual worlds
There's more to discover around every corner: Explore virtual waters and spot famous landmarks!
Workouts
Choose from more than 60 different workouts to turn every session into an adventure.
Follow rowers
Get inspired to push past your limits by following your peers and gaining an insight into their statistics.
Leaderboards
Show what you got by securing places on the global and customised leaderboards.
Minigames
Bring variation into your routine with Buoy Blast and Shark Attack.
Frequent updates
Your workout experience constantly improves thanks to periodical updates and optimizations.
Start your free trial
Enjoy instant access to all features during the 5-day free trial. Only days on which you row with EXR are counted.
Start free trial