December update: 1.15 EXR patch notes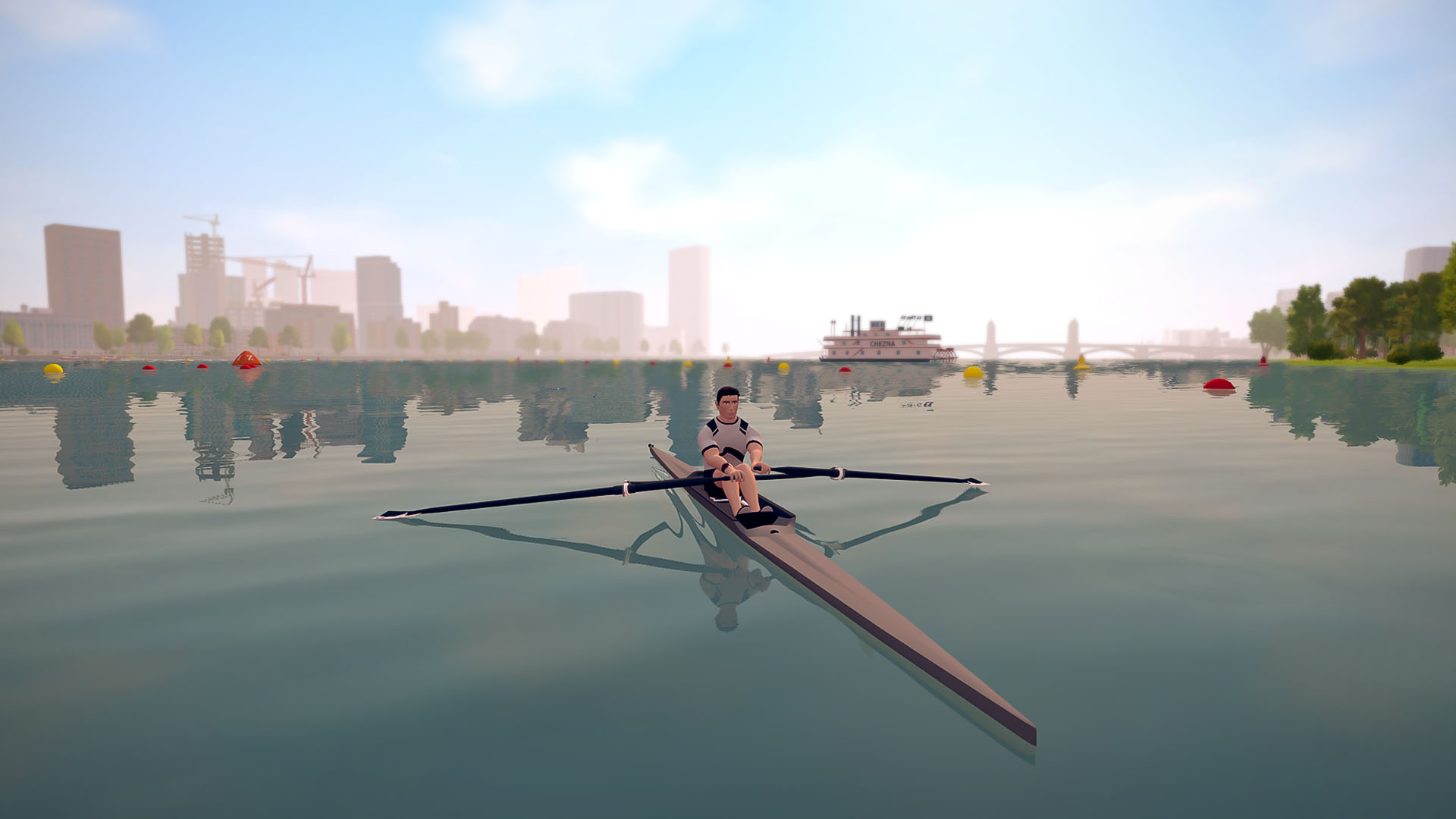 It's easy to lose track of your fitness routine during the festive season, but don't worry — EXR is here to help you stick to your workout schedule! The app now automatically detects the optimal graphics settings for your device so after installing EXR, new rowers spend less time in the options and more time rowing. This comes in handy for your participation at British Rowing's Festival of Indoor Rowing for which we organize a new edition of "Row with the Devs" on Saturday, 10 December at 4 PM GMT. Simply log in, select Lake EXR's Lake Loop and enjoy an hour of training with the EXR team and other rowers from all over the world!
Can't make it? Join the EXR Discord server to meet new rowing mates and plan online training sessions together.
New
Visual upgrades in Boston
Boston got a visual make-over which includes a rework of buildings that you already know and additional new buildings to spot during your workout. Keep an eye out on the Muddy River and the skyline at the end of the Charles!

Automatic graphic profile detection
When opening EXR for the first time after installing it, an optimal graphic profile is selected automatically. This selection depends on your device's specifications and can be changed in the options menu. Besides this new automatic detection, the various graphic profiles were improved and especially the low profile one now lets EXR run smoothly on a broader range of devices.
Screen selection
When having several screens connected to your device, you now have the option to easily select which screen to display EXR on.
Improved
Stroke rate sync
Reduced or even removed your avatar's stroke delay (only applicable if your rowing machine sends detailed stroke data to EXR, e.g. Concept2, RP3 and FluidRower).
Depending on your speed, your avatar's rowing animation now also varies between slow rowing and fast rowing.
Tweaked effects
Adjusted the water's colors to better blend into the environment.
Improved sunset visuals on Lake Bled and Boston.
Information cards
Ghost boats in segments now show their average split and how far they were in front or behind you this sprint.
Information cards are bigger and stay visible longer.
Menu navigation
Scroll using the arrow button on Apple TV (2nd generation).
Fixed
Fixed an issue that led to error messages to appear repetitively.
Fixed the interface scale to be adjustable again.
Fixed an issue that caused distorted environments in Buoy Blast on iOS.
Fixed the options menu not being displayed properly on wider screens.
Fixed the rain to fall again.
Fixed the windowed mode on PC.
Fixed crowds being visible on low video settings which resulted in an inferior performance.
Fixed shadow settings not working properly.
December challenges

Unlock unique badges and earn X-Coins by beating the December challenges: Row a total of 150 km to get 500 X-Coins and row on 8 days in training mode to collect 300 X-Coins.
Happy with the December update? Share your thoughts with us via our contact form.
Want to stay up to date on future updates, events and news?