January update: 1.16 EXR patch notes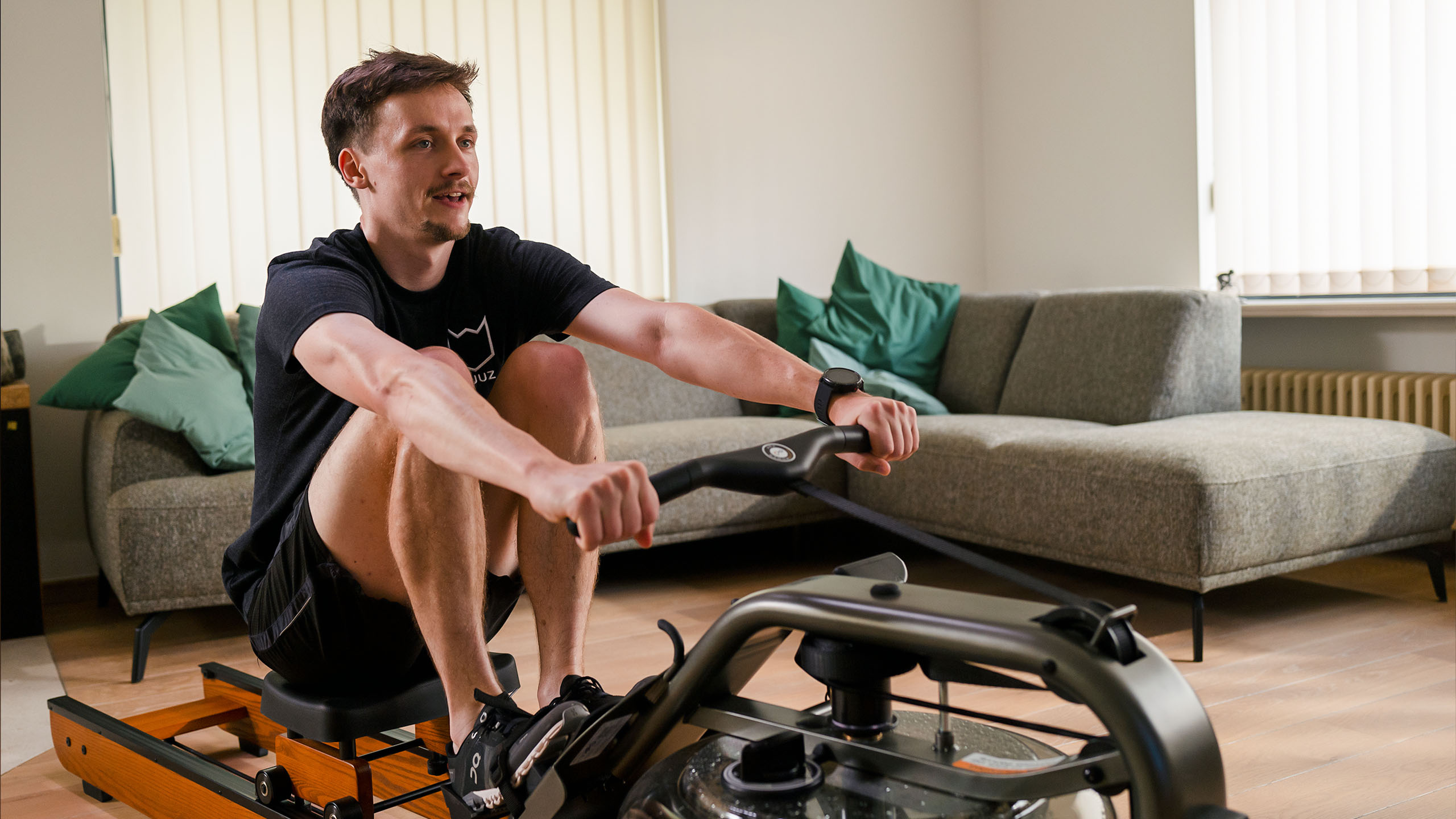 Welcome to the new year! We wish you health, wealth and of course amazing workouts for 2023. If you're attending the European Rowing Indoor Championships in Paris, come and say hi by visiting our booth!
EXR's update sets you up for success with new features that make it easier for you to beat last year's performances and crush your new year's resolutions! You might be familiar with a few improvements and fixes already as these patch notes also include the ones from the 1.15.1. patch from mid- December.
New
Set your maximum heart rate
Customize your training by adding your maximum heart rate in your web profile or in the app. Based on this value, EXR calculates your ideal heart rate zone for your workouts. If no information is added, EXR automatically calculates your heart rate zone by subtracting your age from 220.
Depth of Field effect (DOF)
A DOF effect has been added to video profiles that are set to maximum. This effect gives environments more depth and leads to a more immersive training experience.
New avatar looks
You asked for new hairstyles together with a larger variety of skincolors and we listened. There are 8 new hairstyles and 1 darker skintone for you to make your avatar really look like yourself. They are immediately available and don't need to be unlocked first.
Always on time
A clock has been added to keep track of time during your workout. Enable the clock in the interface options to see the time and date.
Improved
The density of trees got reduced for low video profiles. This may lead to a better performance.
The option to register an account has been readded to iOS, macOS and tvOS.
Reworked loading screens
Improved verified modal interface to match the new UI.


Fixed
Fixed a bug that already indicated progress in the timeline when you were starting a second session.
Readded missing lap information above the minimap.
Fixed an issue with C2 verified workouts causing a lack of 1 meter in your statistics
January challenges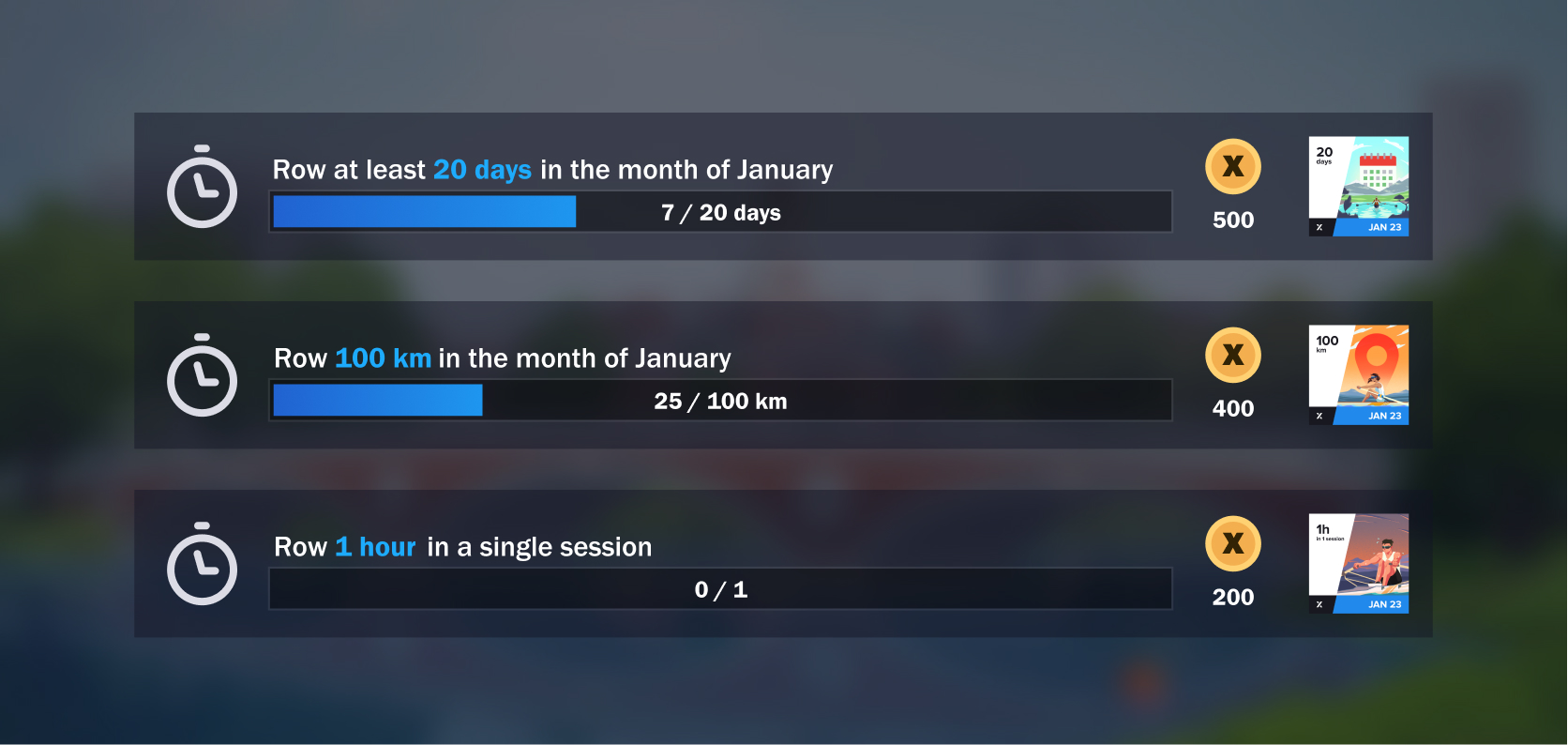 For the first time ever, there are 3 monthly challenges to make you start the new year with high ambitions! Row at least on 20 days to earn 500 X-Coins, row a total of 100 km to get 400 X-Coins and row 1 hour in a single session to unlock 200 X-Coins. For each challenge you beat, you also earn a unique badge.
What do you think about the January update? Share your thoughts with us via our contact form.
Sign up for the EXR newsletter to stay up to date on future updates, events and news.