May Update 1.20: Almost Ready to Race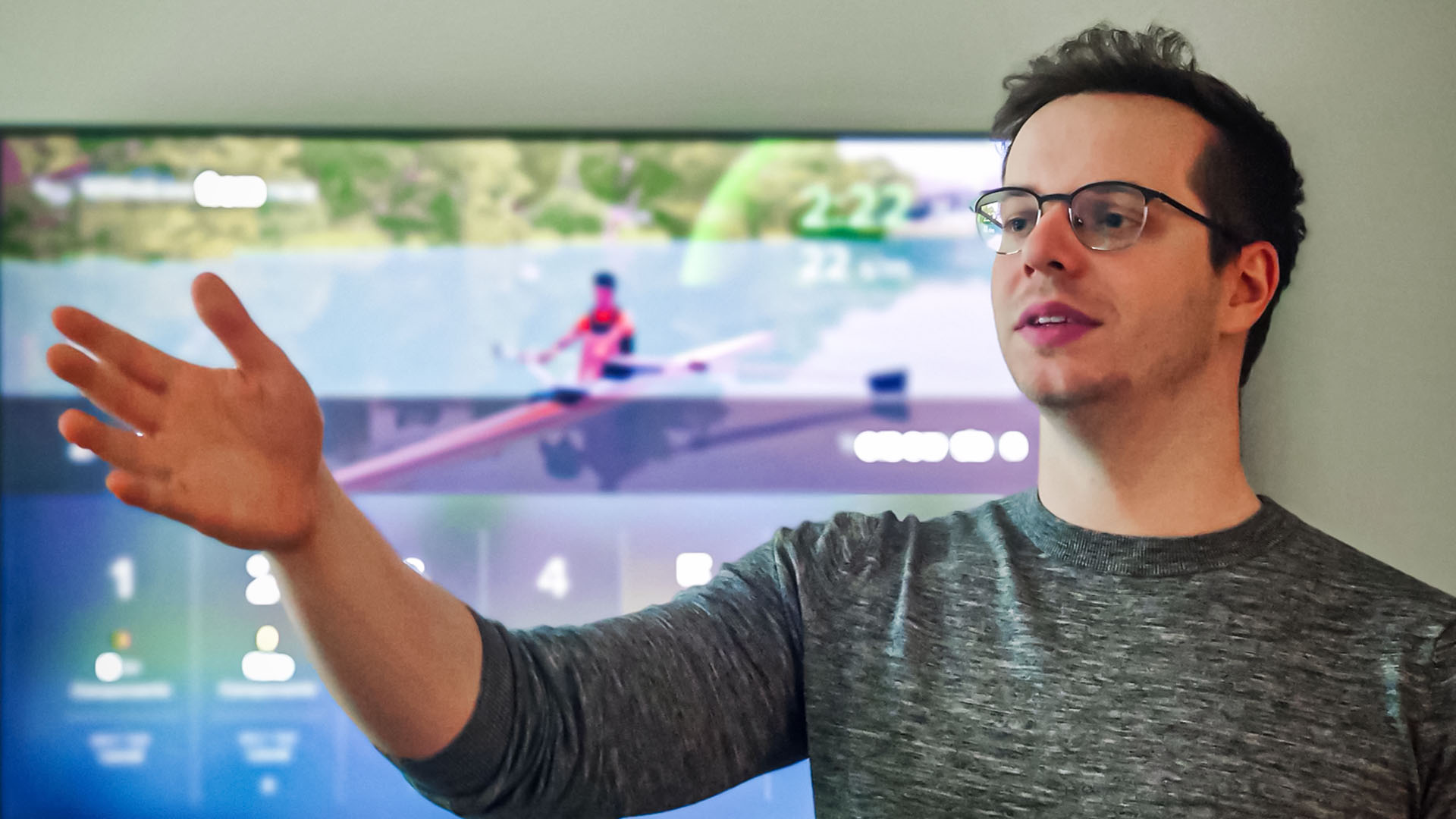 Hold onto your hat already, because it's the calm before the feature-reveal storm! Don't be fooled by the seemingly gentle breeze that's the EXR May update. It may seem like a light drizzle compared to what's coming soon. Yet, the update is already adding extra training plans, improvements and fixes that spur you on to go lightning fast.
Did you get wind of the June update's biggest feature already? With a top-secret map including 4 new routes to explore, you'll be caught up in a whirlwind of adventure. We're putting the finishing touches on it while also working on other big features like the competition mode that will make competitive rowers feel like on cloud nine… Watch the EXR Blog for exciting teasers next week Monday!
New
13 extra training plans
Coach Hendrik created 13 extra training plans to make you push your limits and book progress faster. The additional training plans range from beginner to professional level and are FTP-based as usual.
2 Cadence Drill workouts: Cadence Drill 6 and 7
4 Race preparation workouts: Resilient Racer 1,2,3 and 4
2 Rest Day workouts: Take it easy 2 and 3
2 Time to Burn workouts: Sustainable Surge and HIIT Booster
1 FTP Preparation workout: Fatigue Fighter
2 Lunch Break workouts: Interval Ignition and HIIT and Hold On
Improved
Rowers around you now move more smoothly.
The HUD has been slightly adjusted and the standard scale has been increased for better readability.
Taking a screenshot now directly saves images to your gallery instead of opening the sharing options.
The camera perspectives "Behind" and "POV" are now available in Boston's Sewers.
Optimizations decrease RAM usage which improves the app's stability.
Added some general UI/UX improvements.
Fixed
Fixed a bug that caused the Buoy Blast slingshot to be out of view and displayed in pink. The weather has been fixed to show conditions other than rain.
Fixed a bug that made the crowds stutter.
Fixed various small tracking bugs for achievements and challenges.
Stay on your fitness target with the May challenges
This is a new month, a new beginning. Sweat on the erg, you must! Take on these 3 challenges and you'll become a more powerful rower than you could possibly imagine.

Row a total of 50 kilometers to get 200 X-Coins and beat the easy distance challenge. Overcome the training challenge by rowing with EXR on at least 10 days in Training mode to earn 400 X-Coins. Row a total of 150 kilometers to unlock 500 X-Coins and rise to the hard distance challenge.
Let us know what you think about this May update using our contact form.
Sign up for the EXR newsletter to stay up to date on future updates, events and news.