August Update 1.23: Ready to race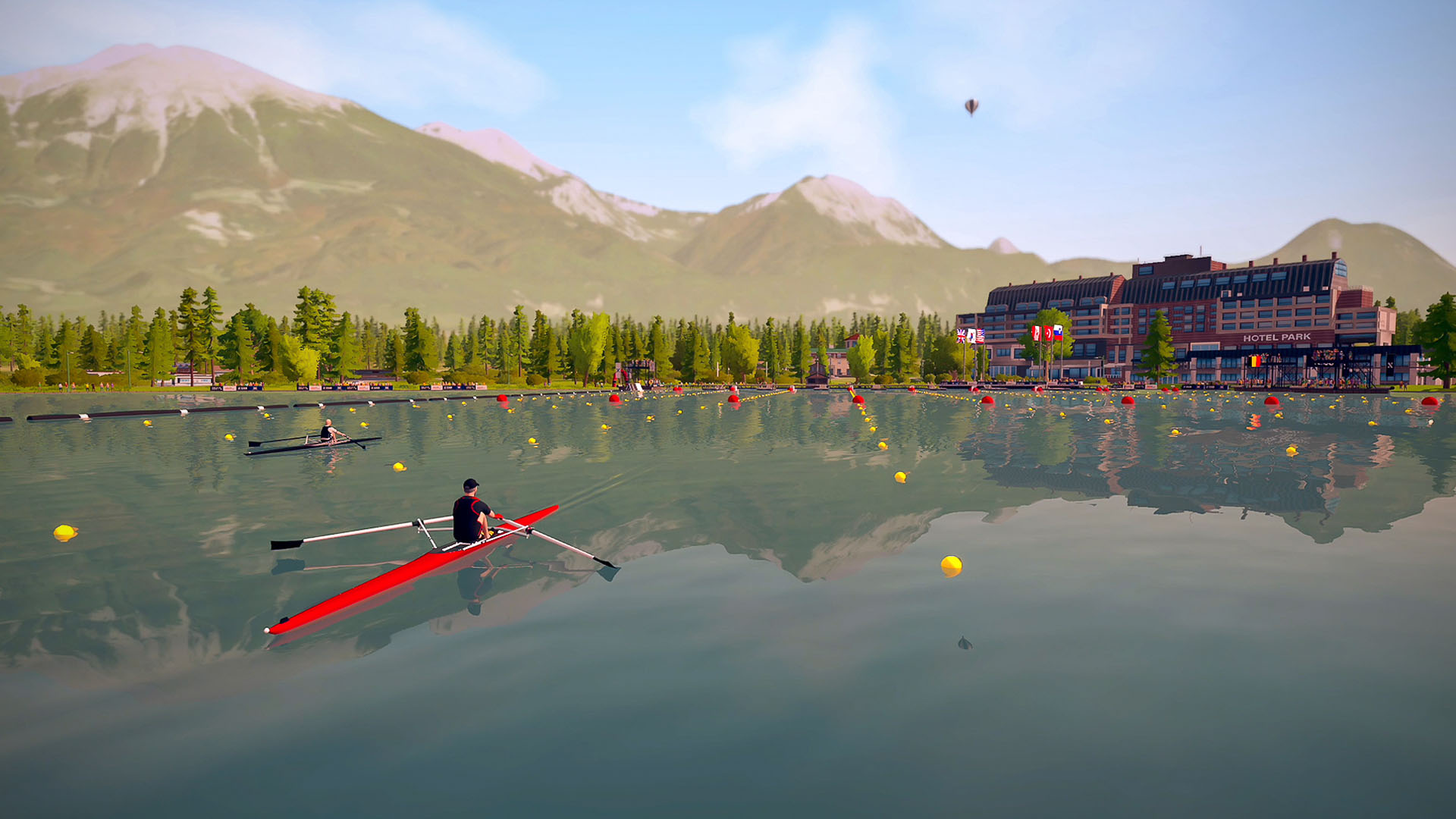 It's finally here, the moment you've all been waiting for. It's time to unveil EXR's Competition Mode Beta! Race against rowers from all over the world and beat the competition. Give it your all and get to the top of the leaderboards.
Lots of sounds have been added and updated, making your workouts more immersive and fun. Thanks to rowers' feedback, we rearranged misplaced routes and buoys.
New
Competition Mode Beta
Unleash your competitive spirit and show the world what you're made of as you race 5 other rowers and ghost boats. Competition Mode Beta and its follow-up version will be accessible to all EXR rowers. Compatible and supported rowing machines can compete in the races.
How to start your first race:
Select "competition" in EXR's main menu.
Choose your preferred distance.
Select your favorite location. Note that the location will only be visible to you. Your choice doesn't influence which lobby you'll join.
In the lobby, warm up for 1:30 minutes as you're waiting for other rowers to join.
Stop rowing when your location has loaded. The 20-second race countdown begins now. False starts will result in time penalties.
Start racing when the race countdown hits 0.
Select the competition mode and get ready to race.
When rowing in Competition Mode Beta, bugs may occur. Please report them using the in-app feedback form or send us a message. Your feedback helps us create the perfect racing experience.
New sounds
Extra sounds have been added to make your training experience more immersive. New background sounds include various ambient sounds like Bled Island's church bell ringing and rain noises. Extra UX sounds include sound effects when completing a lap and starting/completing a segment. Additional menu sounds refer to screenshot sounds and lobby music, for example.
Improved
Various menu and background sounds have been updated.
Various notifications have received visual tweaks.
Fixed
Fixed Apple Health entries being doubled.
Rearranged buoys and fixed wrong route placement.
Fixed namecard being too small when running EXR in high-resolution.
Fixed option for hiding player namecards.
The August challenges make you count kilometers
The August challenges invite you to cover the distance between Edinburgh and Glasgow. Feeling adventurous? Then how about rowing from New York to Philadelphia? You ain't got no time to lose, get rowing!

Beat challenges to earn unique badges. Row a total of 60 km to unlock 200 X-Coins and beat the easy Distance Challenge. Up for more? Row a total of 120 km to earn 500 X-Coins and crush the Distance Challenge (hard). To complete the Training Challenge and get 400 X-Coins, row on 12 days in Training Mode.
Let us know what you think about the August update! Get in touch with us via our contact form.
Sign up for the EXR newsletter to stay up to date on future updates, events and news.