September Update 1.24: Competition Mode out now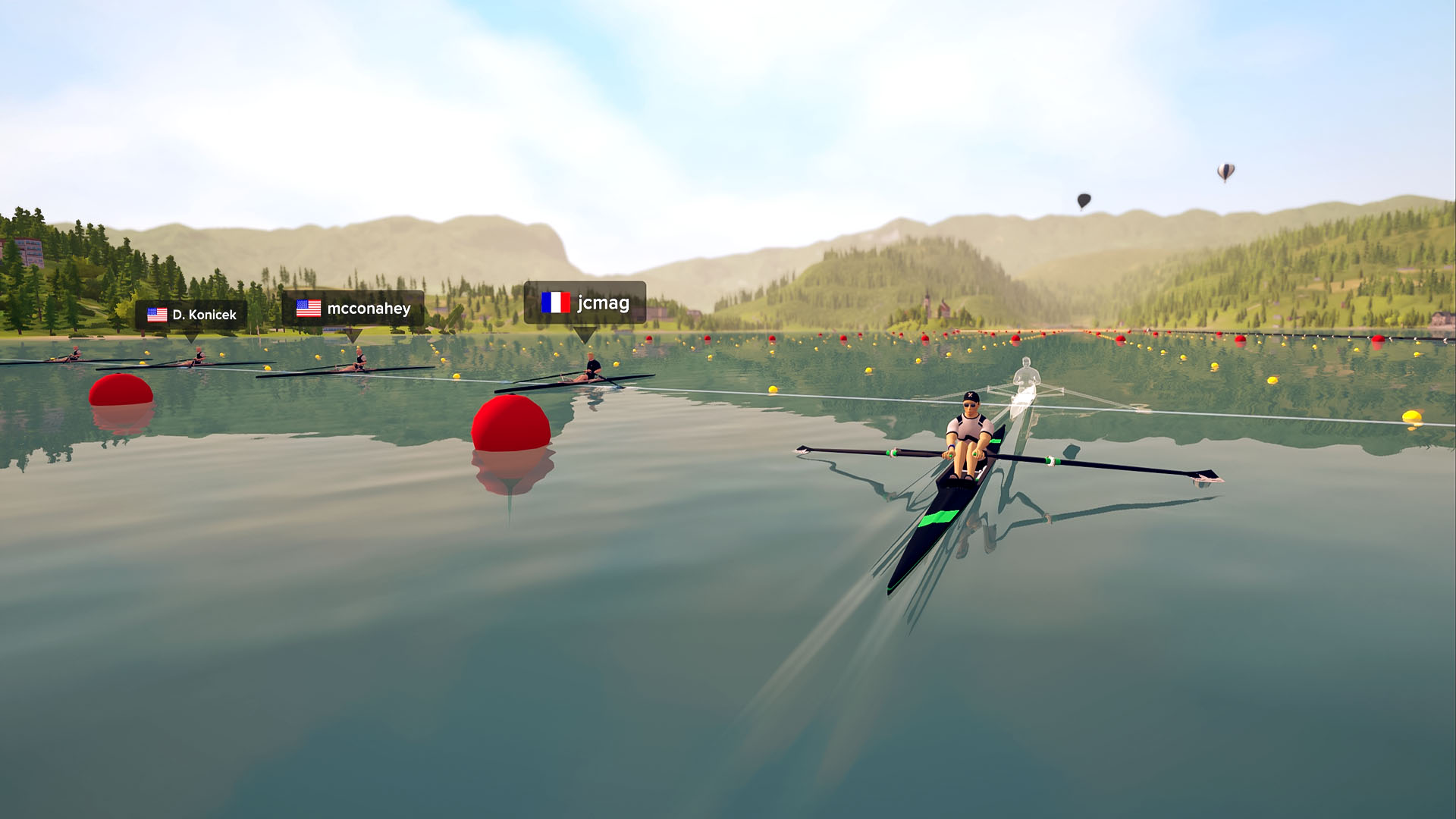 After an insightful Beta phase, the Competition Mode is finally live and online! The September update also adds new challenges and achievements to reward eager racers. Moreover, data nerds will be in for a treat as EXR now shows both split and watts simultaneously.
New
Competition Mode
The Competition Mode is out of Beta! Thanks to your feedback, we were able to tweak the virtual indoor racing experience. As requested, we added Race Replays to your lane, indicating your personal record speed (only visible after having raced the same distance once). You can turn the Record Replays on and off in the new race options that have been added to the settings menu. Also, extra achievements together with daily and weekly challenges related to the Competition Mode have been added to make you tackle that 2k race!
Here is a list of new achievements that you can unlock by racing:
Taste of racing (bronze): complete your first race
I feel the need for speed (bronze): complete 10 races
Adrenaline and oars (silver): complete every race event
Bachelor of racing (silver): complete 10 500m races
Master of racing (silver): complete 10 1k races
PhD of racing (silver): complete 10 2k races
Born to race (gold): complete 50 races
To infinity and beyond (platinum): complete 100 races
It's not the years, it's the mileage (platinum): row 200 km in competition
Already qualified for an achievement in Competition Mode Beta? The achievement then registers as completed automatically.
More power output data
The more live training stats the better. That's why now both watts and splits are visible on screen simultaneously in Training Mode. For all other modes, this setting can be enabled in the options menu for each mode individually.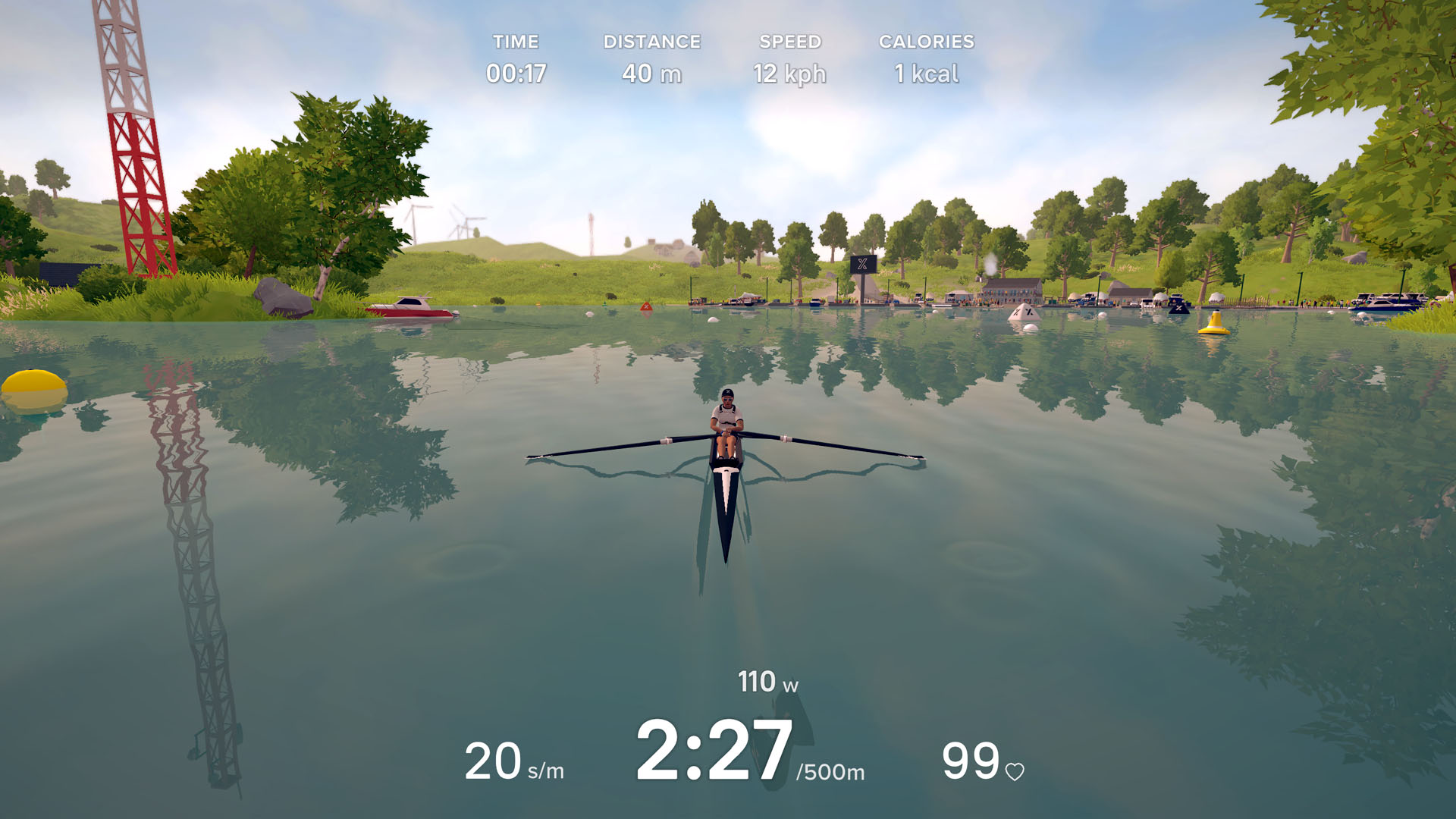 Turn on "Show all power output data" in the interface settings to show both watts and splits.
Improved
Added metronome sound to stroke rate indicator (turn it on in the interface options > Training > Show Stroke Rate Metronome).
Added a Silicon version to the MacOS download of EXR.
Improved rower animations in Competition Mode.
Improved connection screen instructions.
Various small UI/UX improvements.
Fixed
You can now join followers' sessions again.
Enabled crowd sounds.
Tweaked volume balancing for a better sound experience.
Fixed pink objects in Boston.
Fixed wrong data after losing connection in the main menu (rower data only).
Removed a formatting bug with the challenges.
Updated the name of the white ghost boats indicating your previous PR to "Record Replays".
Row your heart out with the September challenges
Grab a big bottle of water, put on your favorite workout clothes and call up your favorite online rowing friends because this month it's time to tackle a half marathon!

Beat the monthly challenges to earn unique badges. Row on at least 9 days to gain 200 X-Coins and beat the easy Determination Challenge. Make it at least 18 days to unlock 500 X-Coins and crush the Determination Challenge (hard). If you dare, row half a marathon (21.1 km) to complete the Half Marathon Challenge and earn 300 X-Coins.
How do you like the September update? Share your opinion with us via our contact form.
Sign up for the EXR newsletter to stay up to date on future updates, events and news.