November Update 1.26: Join online events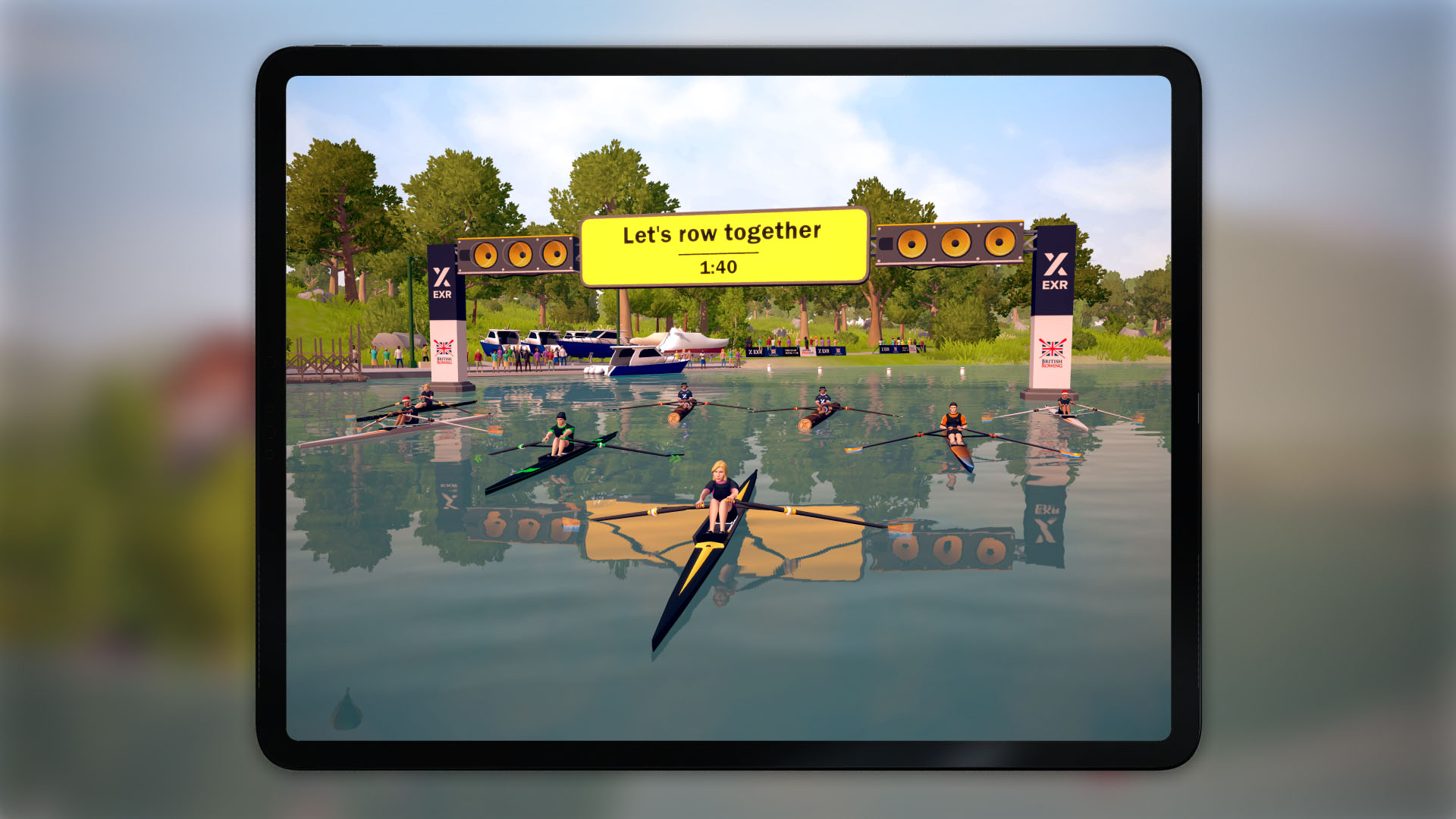 Following the celebration of the international rowing community at the Head of the Charles Regatta, the time has come to organize exciting events within the EXR community.
The November update brings an event system that gives you an overview of upcoming events and lets you sign up for events in advance. Additionally, we made the heart rate zone indicator easier to read and fixed the Christmas hat just in time before the start of the holiday season.
New
Online event system
Thanks to the new event system, you'll never miss an official group rowing session again! Log into your EXR web account, sign up for events on the EXR event webpage and you're ready to row. Before the start of an event, you'll receive in-app reminders and can join events with just a click.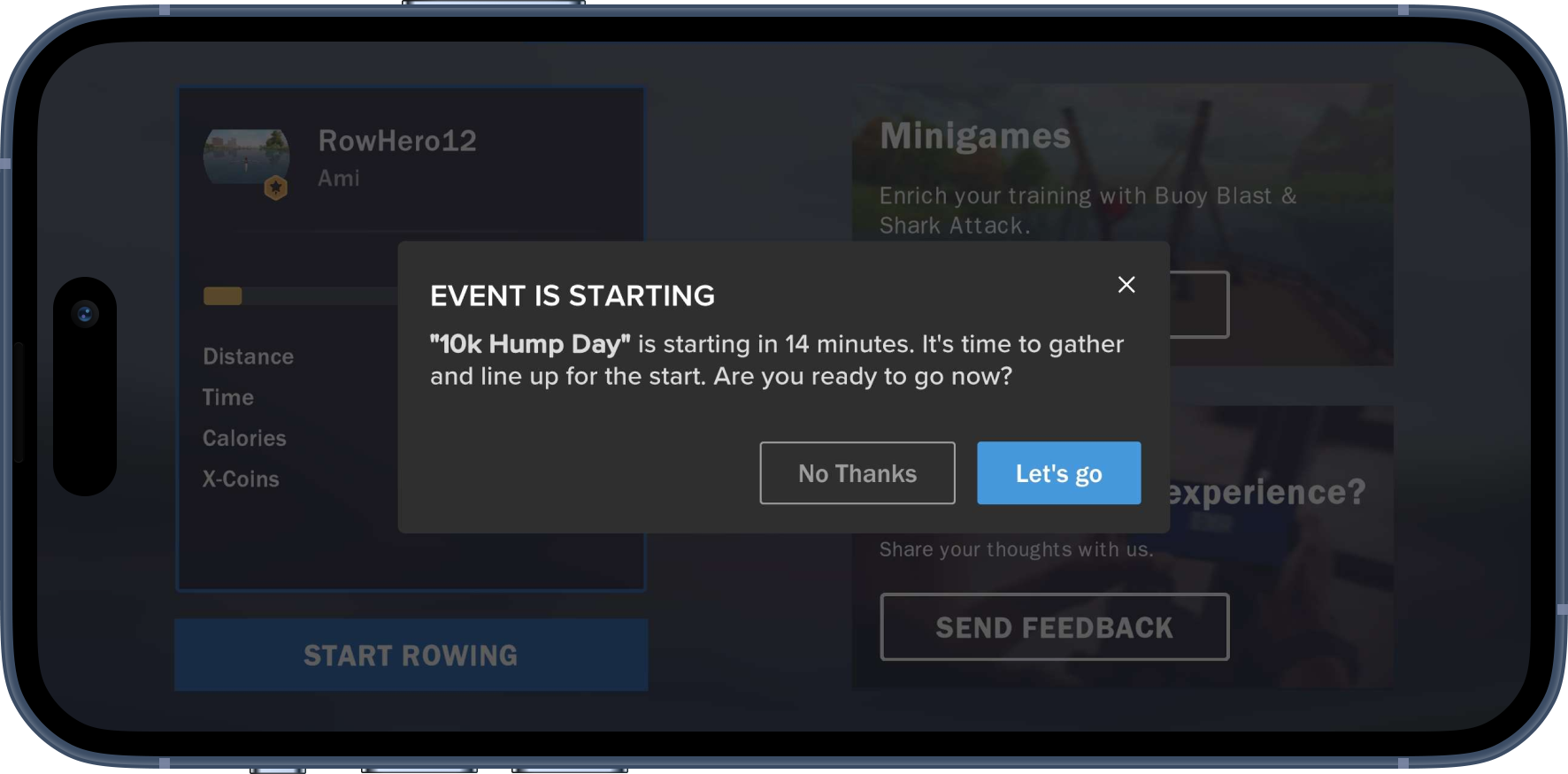 You can also join events via the app and check which ones you've signed up for.
Learn all about the new event system on our support page.
Free trial extension
To give new rowers more time to explore all the features of EXR and join events, we have extended our free trial period to 14 days. As usual, the free trial starts with your first EXR rowing session and then automatically counts down every day.
Improved
Improved the readability of the heart rate zone display.
Updated images in the customization item preview.
Improved idle animations to play less often.
Fixed
Fixed Christmas hat not displaying with black hair color.
Fixed wrong watt display format in ramp test.
Join the event and beat one of the November challenges
To get ahead of all those missed training sessions during the holiday season next month, EXR dares you to row a marathon! Sign up for the special marathon event to participate and unlock extra X-Coins.

Complete the monthly challenges to unlock unique badges. Row on at least 7 days in Training Mode to unlock 300 X-Coins and complete the easy Training Challenge. Make it 15 days to earn 500 X-Coins and beat the hard Training Challenge hard. To top it all off, row a staggering 42.2 km in one session to beat the Marathon Challenge and claim 400 X-Coins.
What are your thoughts about the November update? Share your feedback with us using our contact form.
Sign up for the EXR newsletter to stay up-to-date on future updates, events and news.