April update: 1.7 EXR patch notes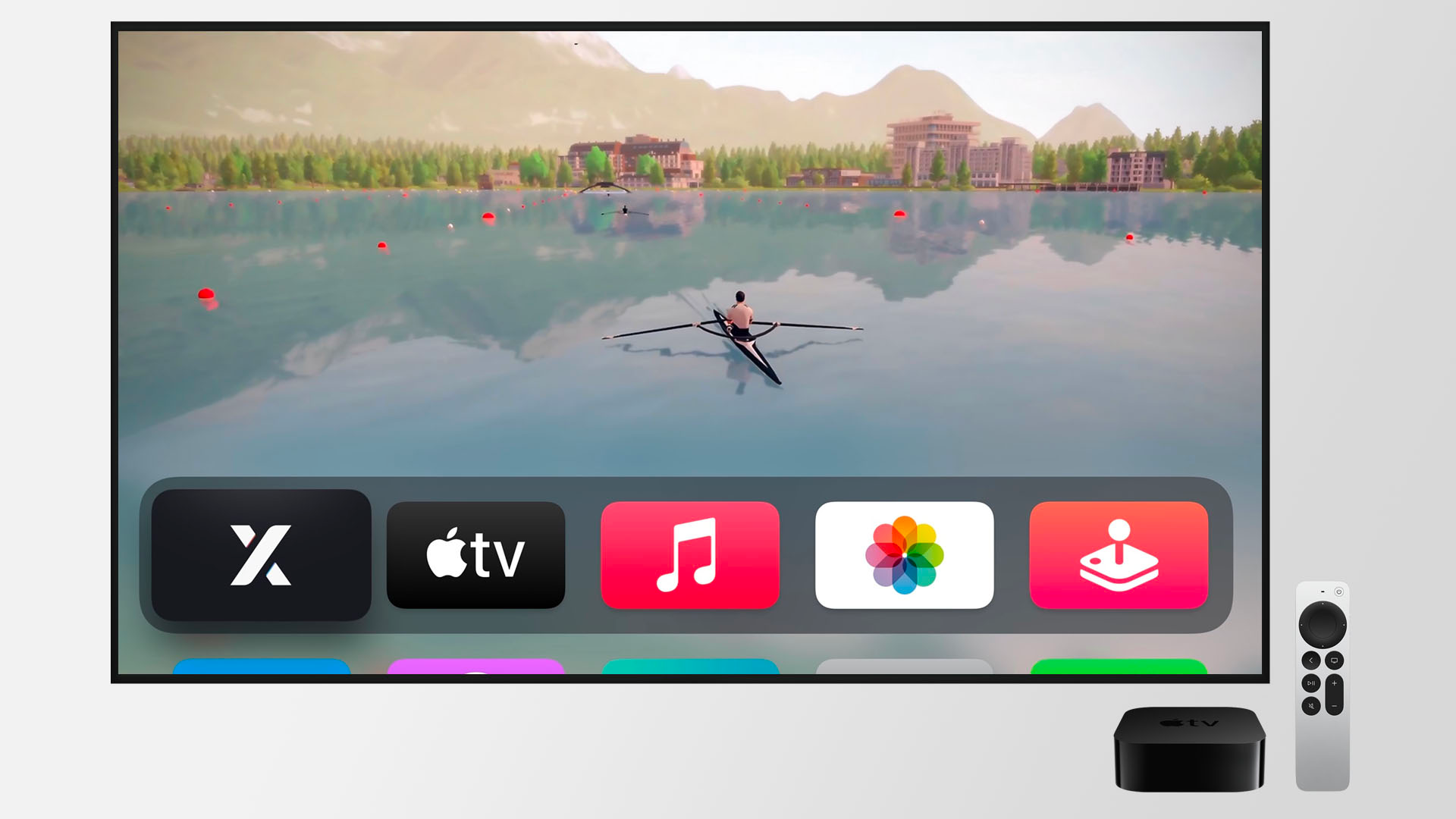 After a rather turbulent month due to illness, the EXR team is finally back together and ready to present you with the April update.
In a nutshell…
Enjoy rowing on a big screen with EXR for Apple TV! A new speed calculation setting called EXR Split makes your statistics more accurate and improves the gameplay. EXR got more captivating with extra vehicles and animals that roam around. On top of that, ducks now react more like their real counterparts and avoid swimming into your boat.
New
EXR Split
It's a new speed calculation setting that uses the watt registered by your rower and additional variables like your body weight to calculate your split and other values
The main advantages of EXR Split are more precise performance data and better gameplay
In the future, EXR Split will be used to for fair races between users with different rowers
Choose between EXR Split and your rower's data in the advanced gameplay options
When selecting the rower data, EXR only uses your rower's statistics for its performance data and gameplay
Except for Concept2, all rowers automatically use EXR Split
Learn more about EXR Split on the support page
Apple TV
EXR is now available for Apple TV
Issues that are going to get resolved as soon as there's a fix:


Bug that prevents connections with RP3 rowers
Bug that causes time input fields to malfunction
Bug that impairs the performance when connecting to a 4k display or higher
Bug that causes the skincolor field to not display correctly

Download EXR via the App store on Apple TV
Onboarding tutorial
Added an onboarding tutorial
When opening EXR for the first time, a tutorial helps you enter your fitness level or FTP score and add your weight
More moving objects and animals
Besides ferries and helicopters, fish and dragonflies have been added for a more lively scenery
Various speed boats were replaced by ferries for more variation
Improved
Avatars' facial features
Improved the avatars' facial features to be more consistent with each other
Building textures
Started improving the textures of buildings in Boston and Bled
Various textures and colors have been adjusted
Future updates will include more texture improvements
Distant trees on Bled
Improved the trees' crowns to make them look fuller from afar
Bluetooth connectivity
Improved the stability of Bluetooth connections
Subscription flow
Reduced the number of clicks it takes to buy a subscription during/after the free trial
Toggle designs
Updated the toggle designs in the Options
Windows patcher
Enhanced the quality of the background image and made some small UX improvements
Fixed
Ducks
Fixed the ducks' reactions to boats as they now try avoid collisions
Buoy Blast
Fixed a bug that caused you to get stuck whenever your rower disconnected during a session on an FTMS rower
Fixed a bug that made the menu button disappear when it shouldn't
Fixed the color of Buoy Blast buoys so they are no longer pink
Water
Fixed a bug on Android that caused a discoloration of the water
Windows patcher
Fixed a bug that let the progress bar start at 50% completion
Fixed a bug that disabled the repair button
Continue rowing
As usual, we'd love to see how you train, sweat and succeed: Tag @EXRgame in your Instagram and Facebook posts/stories and we'll share them! Alternatively, use #EXRgame and make the hashtag go viral (unlike the flu at our office).
We value your opinion on EXR! Submit your feedback via our contact form.