July update: 1.10 EXR patch notes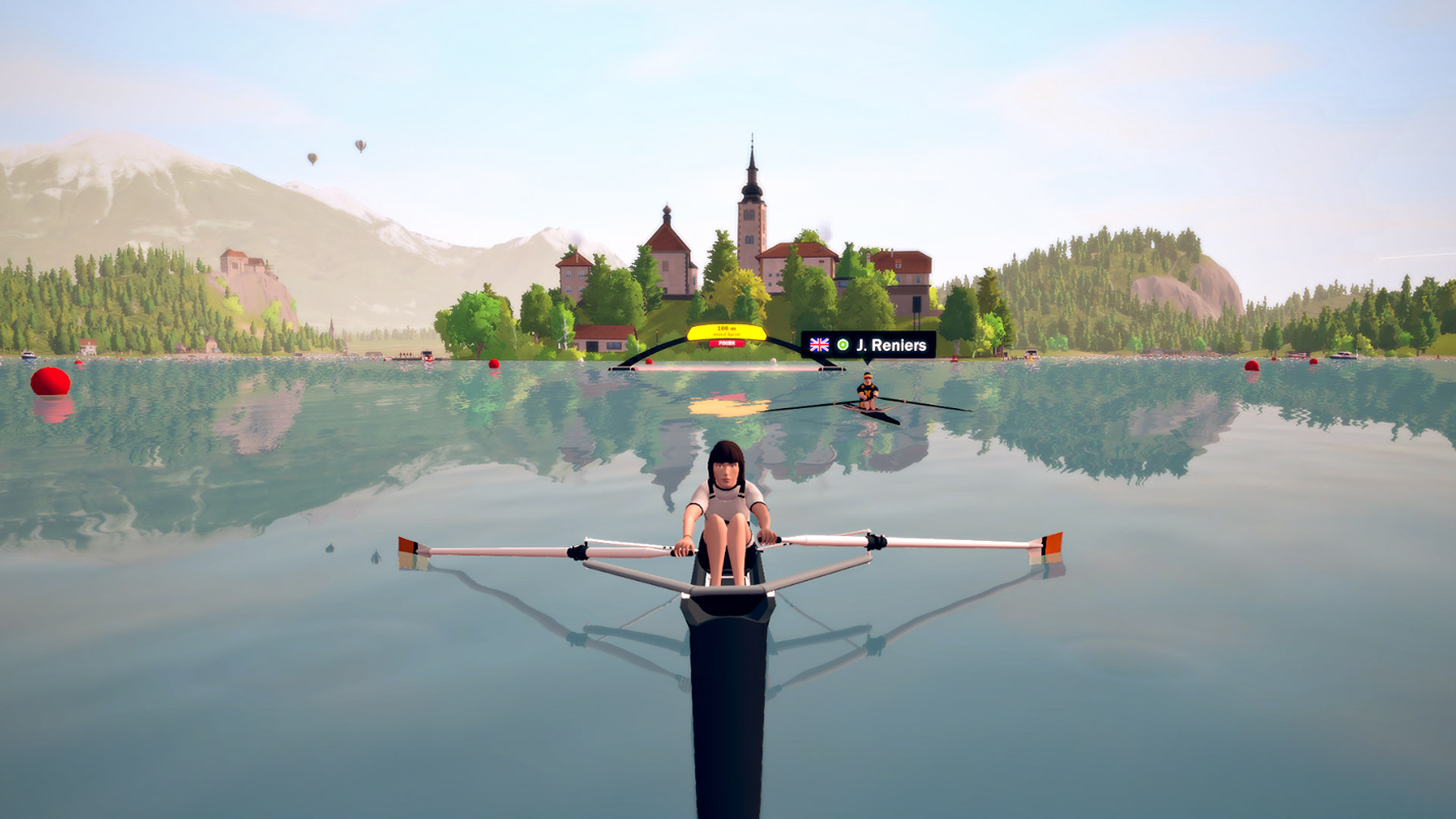 This month's patch notes are rather short because we've focussed on making simultaneous rowing become reality: Be the first to join the beta phase of EXR's multiplayer online experience (MMO)!
July challenges

July challenges: Row a total of 125 km to earn 500 X-Coins and row 10 km in a single session to get 200 X-Coins.
In essence…
You're invited to the beta phase of the MMO! Train with fellow EXR rowers, help us find bugs and perfect the MMO. The virtual worlds have been improved as you can now spot smoking chimneys on the horizon and leaves falling from trees at the shores. Thanks to your reports, numerous fixes have been added.
New
MMO beta
Test MMO beta and join fellow rowers from all over the world on EXR's virtual waters! Give this temporary test version of the multiplayer mode a try and let us know your opinon! MMO beta and later versions will be free and accessible to all EXR users.
How can I join?
After downloading the July update, a pop-up will be asking you to join MMO beta. Prefer to keep on rowing on your own? Simply ignore the pop-up. You can join or leave MMO beta anytime via your Gameplay options.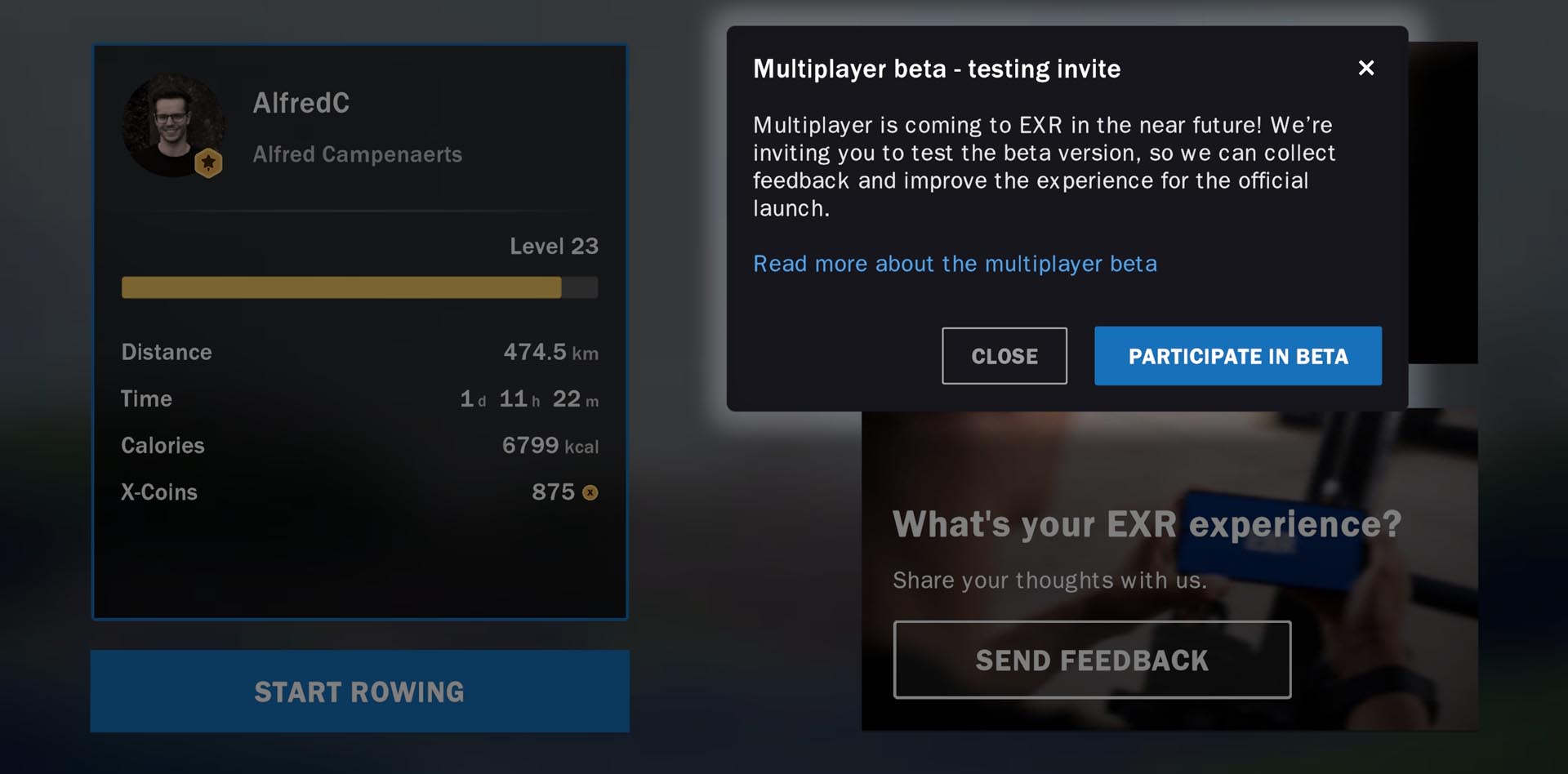 With who will I row?
When you select Just Row or Training, you get to see other rowers who are also rowing on these maps. Everyone you see is a real rower and they are labeled with their country, follow status (green dot if you follow them) and name*. Since the user base is still rather small and the maps are big, it is possible that you only occasionally spot other rowers.
How do I send feedback?
You can share your MMO beta experience with us by using the feedback button in the app's menu or writing us via the contact form.
How will later versions of the MMO look like?
More features like the option to join rowers you follow will be added later. For more information, check out the development roadmap.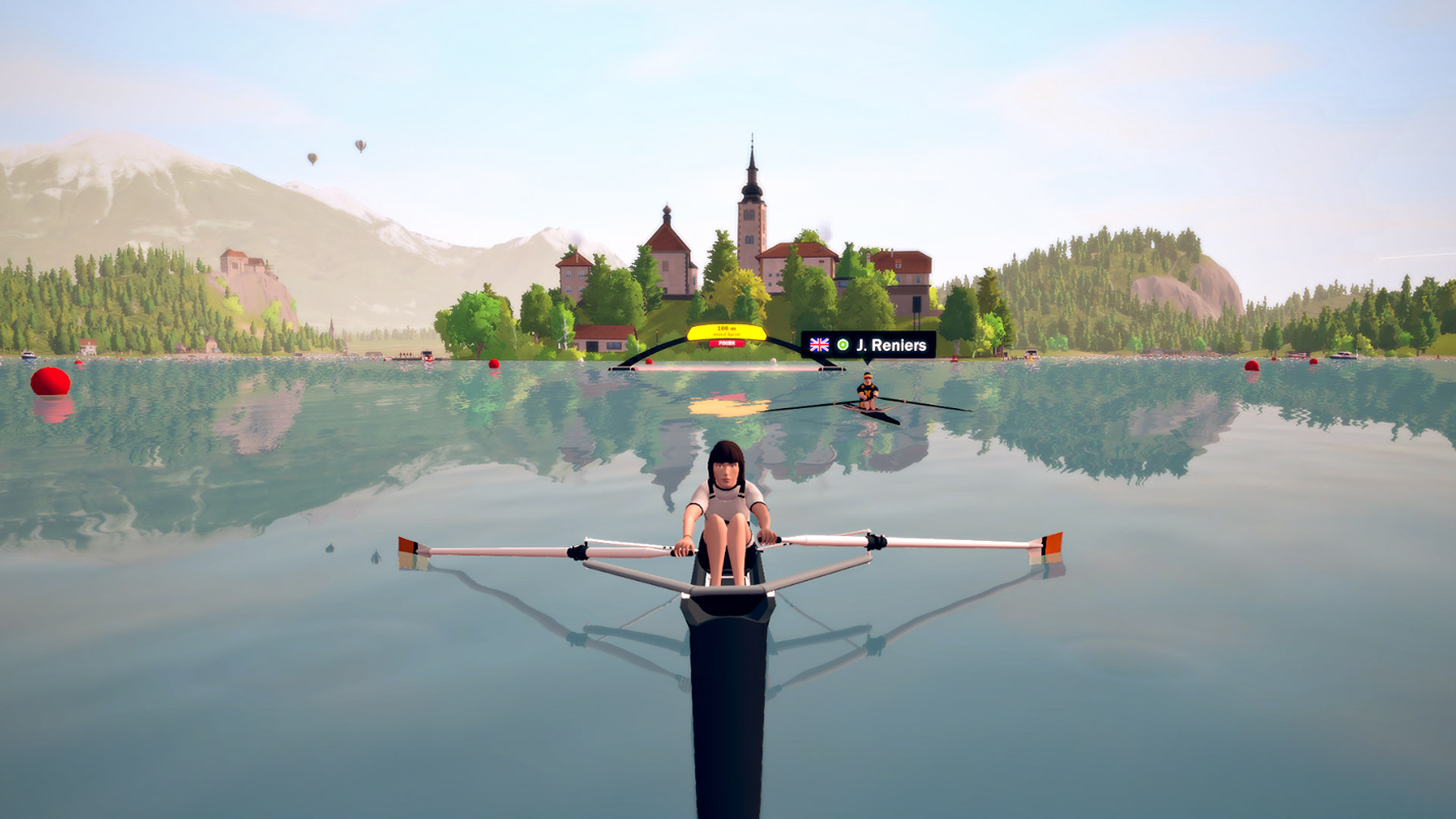 *If given, EXR shows the initial letter of your first name and your full last name when rowers pass by you in the MMO. If you didn't give your name, EXR displays your username instead. Accidentally used your email address as your username? Use the contact form and let us know your old username and the new one you'd like to have.
Improved
Scenery
Added smoking chimneys and leaves falling off trees
Sunny weather
Reduced the chance of rainy weather
Fixed
Badges and challenges
Fixed wrong dates and months displayed on some badges and challenges
Fixed badges that didn't appear after unlocking a monthly challenge
SmartRow
Fixed the calories when using machine data as a speed calculation setting
FTP test
Fixed targets that weren't updating when completing a ramp test
Bots
Fixed bug that made bots row through the shores of Lake Bled
Fog
Fixed bug that disabled the fog effect when rowing in Boston
Credits
Fixed bug that caused the credits to display differently on various screen sizes
Your place in the spotlight
Did you just beat one of the July challenges? Send us your victory selfie as a DM on our social media or email it to feedback@exrgame.com and we'll share it in a hall of fame post at the end of this month!
Let us know what you think about the July update. Send us your opinion via our contact form.