October Update 1.25: Time to shine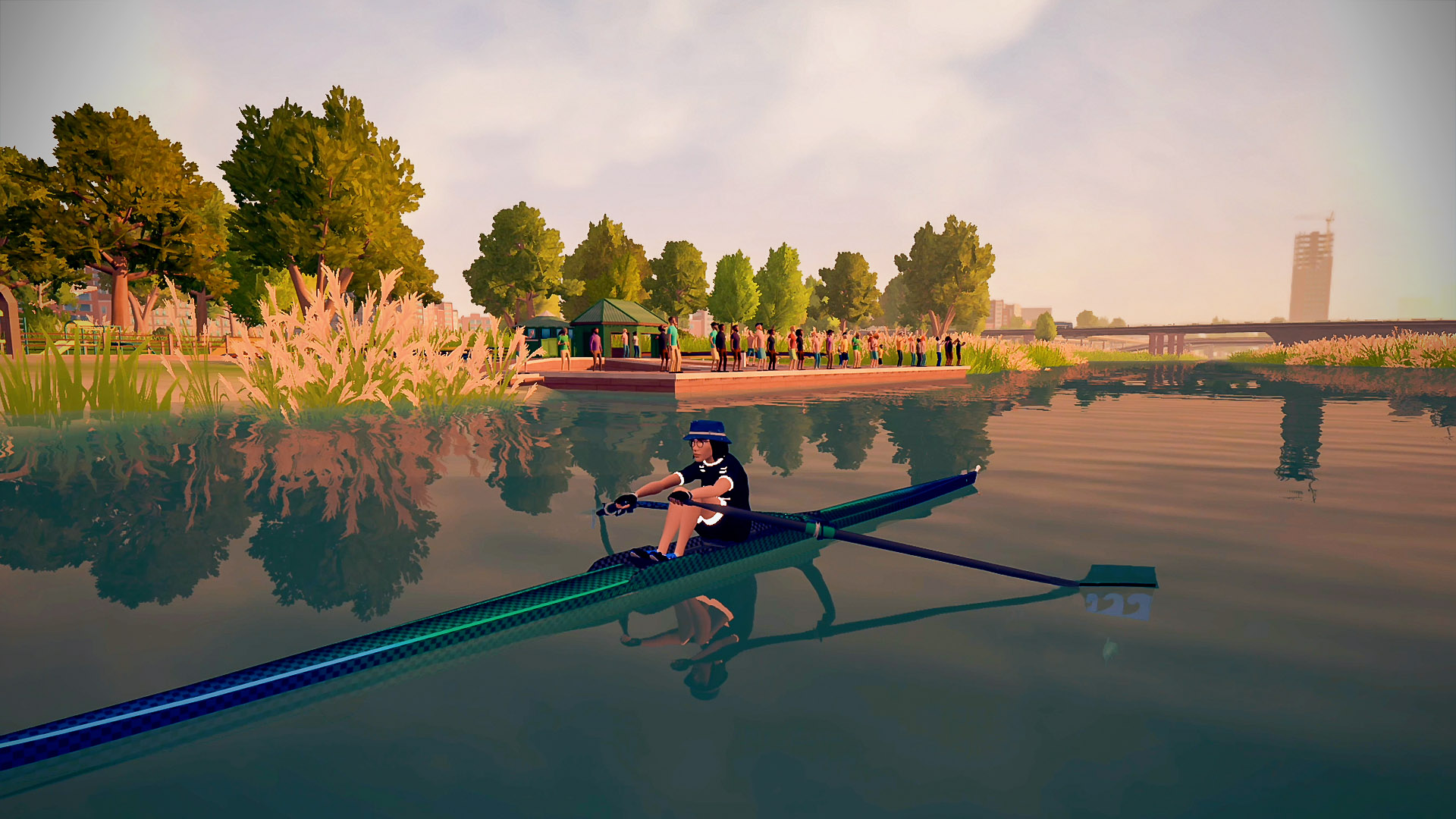 Are you as excited as we are for the Head of the Charles Regatta (HOCR)? Just as last year, we'll be packing our bags and look forward to welcoming you to our EXR booth! What's different this time is that we'll be attending it with our new partner Fluidesign! Download the October update to find their FluidMax shell in EXR. The real boat is waiting for you at the HOCR.
The update also includes new items to gear up your avatar including 2 glowing suits. We also have good news for Strava users: EXR is now an official partner application!
New
Fluidesign partnership and boat
We're happy to be collaborating with Fluidesign, the leading racing shell manufacturer in North America known for their all-carbon constructions with outstanding designs. To celebrate our partnership, we'll be attending the HOCR together. Moreover, EXR now features the FluidMax scull.
New items
Unlock new customizations to dress up your avatar and equip new gear:
1 FluidMax shell in 3 color variations (Requirement: level 25, 3500 X-Coins)
4 pairs of glasses (Requirement: 75 X-Coins)
1 pair of sunglasses (Requirement: 750 X-Coins)
1 bucket hat in 3 color variations (Requirement: level 18, 2000 X-Coins)
2 glowing suits:

Glow suit (Requirement: level 30)
Chroma suit (Requirement: level 30, 5000 X-Coins)
Strava partnership
EXR is now an official partner of Strava which comes with several benefits:
An automatic screenshot upload has been added. Turn it on in the gameplay settings.
EXR workouts are now categorized as "virtual rowing".
Workouts are now labeled with the "EXR" tag.
Option to add notes and edit the title of your session.
We plan on adding routes to Strava uploads later as well.
Avatar animation variations
We've added new animation variations to make your avatar more lifelike. They now look around and touch the water when you're taking a breather.
Support for a new VirtuFit rowing machine
The VirtuFit Elite Air Magnetic rowing machine is now supported.
Improved
Stroke-based rowing machine's data calculation has been improved when using EXR Split. This affects the following rowing machine brands:
Fixed
Saving workouts now times out after 1 minute. Retry to save after you get the connection timeout pop-up.
Fixed supported rowing machines being registered as unsupported devices.
Fixed bug that prevented rowing machines/ HRMs from manually disconnecting from EXR.
Fixed faulty pop-up in the warm-up period of the 20-minute FTP test.
Dare to race with the October challenges
This month races are everywhere: The Head of the Charles Regatta is on and online EXR challenges you to race more than ever before.

Complete the monthly challenges to unlock unique badges. Finish 10 competitions to earn 200 X-Coins and check off the easy Competition Challenge. Complete 20 competitions to get 400 X-Coins and beat the Competition Challenge (hard). Don't forget to train your endurance and beat the Distance challenge by rowing a total of 75km to unlock 300 X-Coins.
What's your opinion on the October update? Tell us what you think via our contact form.
Sign up for the EXR newsletter to stay up to date on future updates, events and news.