March update 1.18: Meet new mates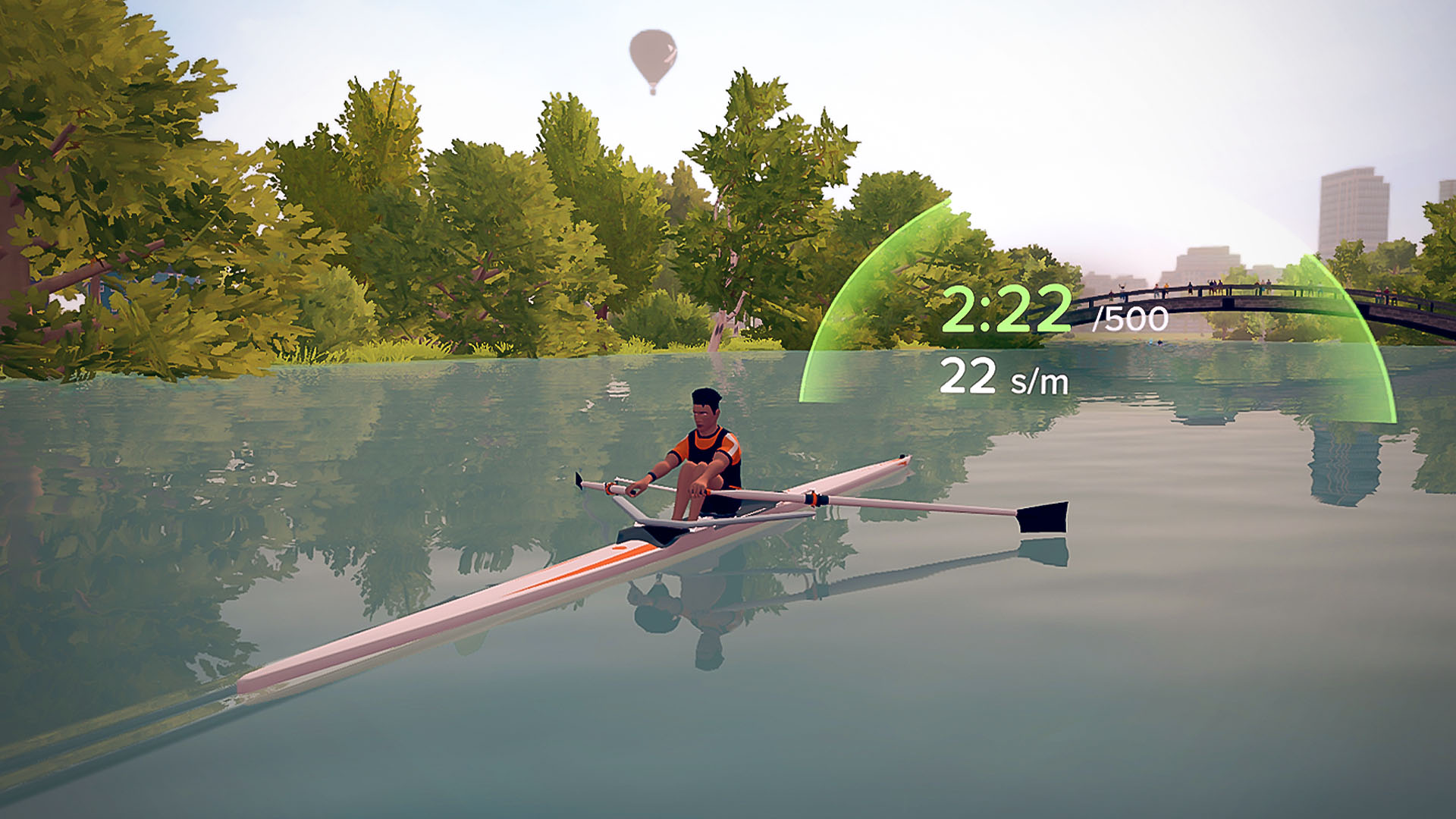 Did you also watch the World Rowing Indoor Championships? In an exciting race, EXR ambassador Ward Lemmelijn gave it his all and broke his personal record with a time of 5'39"7 for 2k. We're in awe of his incredible performance and congratulate him on his silver medal! Only top athlete Oliver Zeidler was faster with his new PR of 5'37"7.
In other news, the March update comprises a range of new features and improvements, including a list of nearby rowers, an Apple Health integration for EXR on iPhones and celebratory animations whenever you break your PR.
For Apple TV, this update includes all new features that were released in the past 2 months. Only the multiplayer login and the new registration flow are excluded for now.
New
List of nearby rowers
A new list shows you information about the rowers around you. You'll learn about their countries, usernames and times.
The list is deactivated by default. Per mode, you can choose to turn the list on or off by opening the options > interface setting and selecting Just Row and/or Training Mode.
Apple Health integration
Since many of you asked for it, we've added an Apple Health integration. Connect EXR to Apple Health via the in-app options menu and all of your future workouts will sync.
Due to Apple regulations, you always need an iPhone to use Apple Health with EXR. If you run the apps on a device other than an iPhone,additional workarounds are required.
Target instructions
Target instructions now appear in Training Mode portals.
Just Row animation
When you row through a Just Row arch, you'll see a new pulse effect. Did you break your PR? Then EXR will now celebrate your efforts with confetti.
Rowing machine support
Improved
Training Mode
Time-based countdowns now start 10 seconds in advance instead of 5 seconds.
The upcoming training block notification size has been increased.
The error range for training targets has been slightly increased. The spm indication now turns orange if you are 3 or more strokes off target.
Device reconnection flow
Thanks to the improved device reconnection flow, you'll be given more feedback when trying to re-establish a connection.
Cinematic camera
The cinematic camera now switches more slowly between perspectives.
Various perspectives have been tweaked to decrease jitter.
Name cards
Rowers' name cards have been reworked and are now easier to read.
Effects and animations
Added improved animations of various goal-completed HUD elements.
Placed a new effect when leveling up.
A completed training is now celebrated with more effects and confetti.
Options menu
Third-party app connections can be found in the options, redirecting you to your EXR profile to adjust them.
Some small UX improvements have been added.
Building textures
Various textures on buildings have been cleaned up.
Fixed
Fixed issue that let your avatar row out of view in certain cinematic camera shots.
Fixed rain particles that weren't displaying correctly from certain camera perspectives.
Fixed the user management screen not scaling accurately when adding more than 3 users.
March challenges

Row a total of 125 km to earn 500 X-Coins and row on at least 10 days in Training Mode to gain 300 X-Coins. For each completed challenge, you unlock a unique badge.
What are your thoughts on this March update? Tell us what you think via our contact form.
Sign up for the EXR newsletter to stay up to date on future updates, events and news.