Manage past sessions (FIT files)
EXR provides easy and constant access to your past sessions as you can download, export or delete your workouts in just a few clicks. Your sessions are saved as FIT files. FIT files are a universally used format to store all of your workout data. Many fitness apps like Strava and TrainingPeaks allow the import of FIT files to help track your activities. FIT files are automatically created when you save a session on EXR.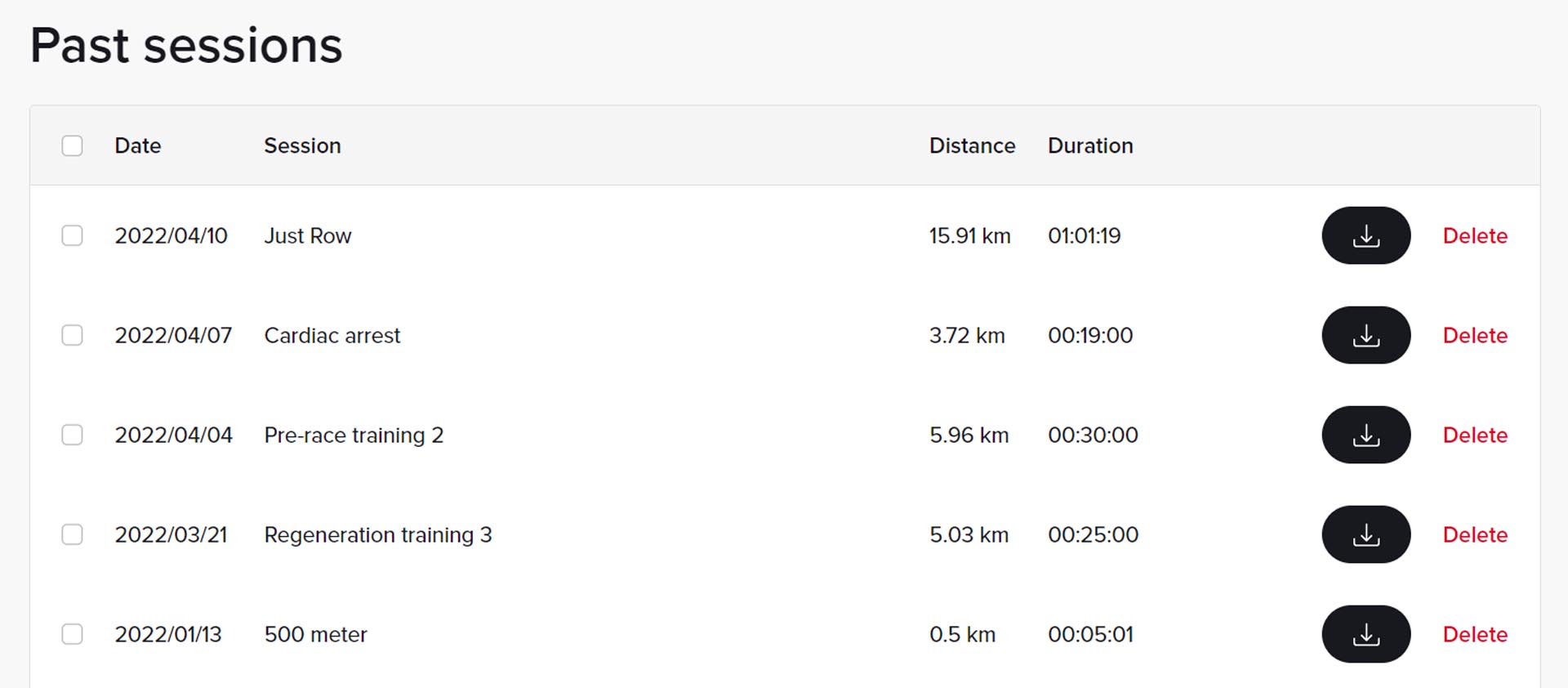 Access your past sessions via your EXR web profile. There you find a list of your sessions including information on name, date, distance rowed, and duration.
You can do the following with each entry:
Select download FIT to download your session. Now you can upload your file from your device to your favorite fitness apps.
To delete only one training, click on delete. Want to delete several sessions? Select the workouts you want to remove from your list and then click on delete selection. Please note that deleted workouts cannot be recovered.
We plan on offering more file types in the future. Once we have news on this, we'll share them via the newsletter and on our social media.