Just Row Mode
Row at your own pace in Just Row sessions. Select Just Row in the menu, choose a route that you would like to explore and click on Row.
During your session, you will pass portals that indicate segments. Your performance while sprinting through segments will automatically be added to leaderboards. Prefer to keep on rowing steadily? Your time will be listed, yet your ranking will not have an influence on your other leaderboard entries.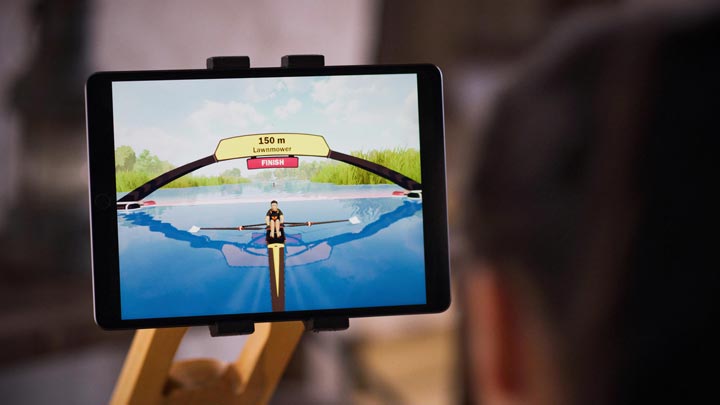 To conclude a Just Row session, click on Menu in the bottom left corner. Analyze your session with the general report, the training report, and the classic report.
Not done yet? Select Keep rowing to continue your session.
End, save, and share your session by clicking on Stop rowing, naming your training, sharing it to third-party apps, and selecting Save.
Exit the session without saving by clicking on the trash icon when Stop rowing is selected.
Revisit your training data by managing your past sessions.