Customize your rower
Create a virtual you: Edit your avatar and boat by opening your profile in the app and selecting customize rower. Click on a category to choose new items. Simply select them to try them on and save them.
Customization options:
Your avatar's sex and skin color
Your boat and oars
Your gear such as hats, sunglasses, gloves, suit and shoes
Depending on your level and X-Coins, you can unlock and purchase new items. To find out what you need to get an item, click on it and then select show requirements.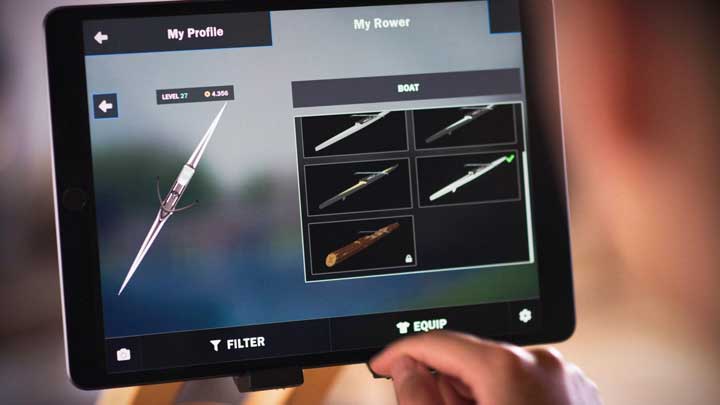 Wanting to unlock more items? Learn how to increase your level and earn X-Coins.