Training Mode
Choose from 100+ pre-made workouts to switch up your routine. Open the EXR tab in the app and select Training. First, pick a route that you would like to explore. Switch to the training tab to choose a training that you'd like to row on the route that you've just selected. Easily find a suitable workout by checking its difficulty level, duration or length, and training blocks. Confirm your choices by clicking on Row and start your session!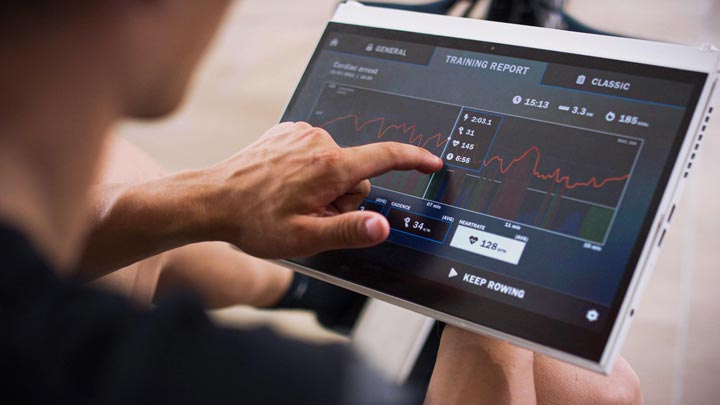 To conclude a training session, click on Menu. Analyze your session with the general report, the training report, and the classic report.
Not done yet? Select Keep rowing to continue your workout in a Just Row session.
End, save, and share your session by clicking on Stop rowing, naming your training, sharing it to third-party apps, and selecting Save.
Exit the session without saving by clicking on the trash icon when Stop rowing is selected.
Needing a specific plan? Create your own workout with the Training Editor. Revisit and edit your training data by managing your past sessions.