What is EXR? Is EXR for me?
EXR is an innovative exergame (exercise game) that brings the joys of outdoor rowing indoors. Journey through mesmerizing 3D worlds, spot your favorite sights, and enjoy the scenery all while working out with your rowing machine. Forget about stressful set-ups and excruciating sessions, because EXR supports you all the way: Follow clear in-game instructions, use extensive real-time feedback to check your performance, and immediately export your data to third-party apps like Strava.
EXR makes indoor rowing fun for beginners, seasoned rowers, and champions alike as the difficulty of the workouts is based on a FTP- test. Choose quick sessions like the various modes and minigames for relaxed warm-ups, interval training sessions or even for rehabilitation purposes. Wanting to take your fitness to the next level? Tailor your routine to your ambitions by setting personal goals, participating in challenges, and creating your own training with the workout editor.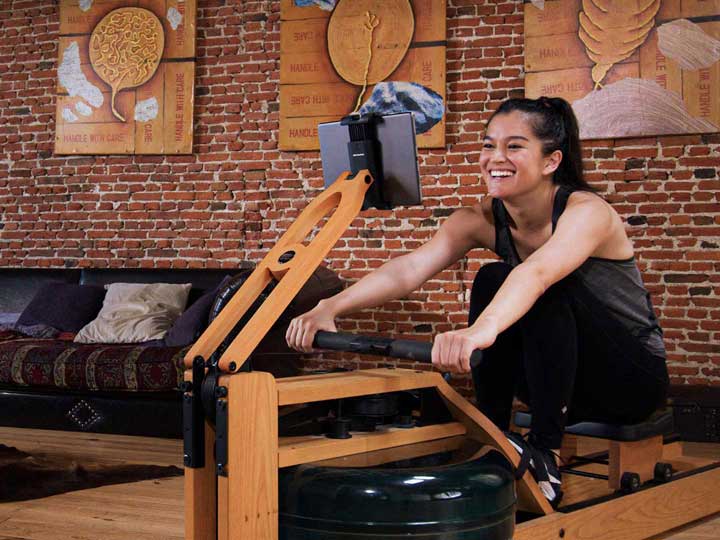 Modern and powerful hardware is needed to run EXR smoothly. In general, at least 3GB of free RAM is required to use the app. For iOS specifically, chipsets that have the same or even better specifications of an Apple A12 are recommended. Examples of tablets that run EXR smoothly are the 10.2-inch iPad Air and the Samsung S7 tablet.
So what are you waiting for: Gear up and get rowing!